An 11-month-old girl taken from her Fort Worth home Thursday night after her mother was attacked by her ex was found safe in New Mexico Friday afternoon, police say.
Fort Worth Chief of Police Neil Noakes made the announcement on Twitter Friday afternoon that the child had been found safe and that she would be soon reunited with her mother. Noakes added the man who abducted the child was expected to face numerous charges related to the kidnapping.
An Amber Alert was issued for the girl overnight after police said the child was taken Thursday evening by her non-custodial father, identified by police as 26-year-old Lancelot Zaire Dawkins.
Police said Dawkins arrived at the child's home at about 9:30 p.m., covered the peephole with his hand, and identified himself as a police officer. When the door was opened, police said he went inside and choked his ex-girlfriend until she was unconscious and then left with the girl.
Two neighbors in an apartment complex along Victory Lane told NBC 5 they did not hear a struggle but heard the woman's desperate pleas for help at around 9:40 p.m..
"When we heard 'help, help, help' and she came out we looked and we didn't see anything just her running," said neighbor Daylon Raynir.
He says he saw the woman, dressed in pajamas run toward the street and get into a vehicle.
Local
The latest news from around North Texas.
The abduction set off an Amber Alert across state lines.
"Look at this beautiful 11-month-old baby girl, completely innocent who was drawn into something she had nothing to do with," said Noakes during a press conference Friday morning. "Any crime we take seriously, but when you kidnap a child, an infant, we take it personally."
After pleading with the public to help find the child, police said they were notified that Dawkins was about 600 miles away in Edgewood, New Mexico. Fort Worth Police shared his location with local authorities in Edgewood who spotted his Jeep a few minutes later.
Fort Worth police said local police in Edgewood pulled Dawkins over and placed him under arrest for a probation violation warrant in relation to a previous domestic violence case.
The child was found in the vehicle and was to be reunited with her mother sometime Friday. The child was reported to have been found safe and presumably unharmed.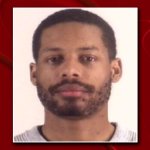 Noakes said Dawkins is the child's non-custodial father and has a history of domestic violence. An emergency protective order was filed in December 2021 that demanded Dawkins not contact the mother or child and to stay 500 feet away from her home. The order expired in mid-February.
The chief said Dawkins bonded out of jail on a domestic violence charge Thursday in the hours before the abduction.
A statement from the Tarrant County Criminal District Attorney's Office released Friday afternoon said Dawkins was booked Thursday into the Tarrant County Jail for a probation violation and released within 24 hours after posting a $3,500 bond. This comes after Dawkins fled Texas after previously posting another $3,500 bond out of jail in January on a charge of assaulting the girl's mother.
Tarrant County District Attorney Sharen Wilson issued a press release pleading for help finding the child, appearing critical of the bond amounts set previously for Dawkins.
'Dawkins has violent criminal histories – including various family violence related crimes – in five states,' Wilson stated. 'Judges set bonds. That is why judges have assessments and criminal histories available to them.'
"One of the most frustrating things for all law enforcement, all police officers are repeat offenders and those who are allowed to repeat again," said Noakes during the press conference. "Our criminal justice system is set up that that unfortunately is a reality for us."
Dawkins will be extradited from New Mexico to Tarrant County and the Fort Worth Police said they will be working closely with the Tarrant County District Attorney's Office in filing additional charges in relation to the abduction.