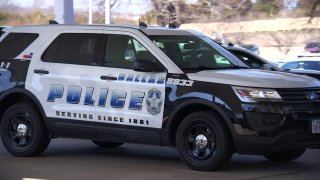 Dallas Police have canceled an Amber Alert for a missing one-year-old boy, saying he has been found safe.
Initial reports showed that Stephen Ameer Orosco was last seen in the 11600 block of Ferguson Road around 2:30 p.m. Monday.
Stephen was believed to be with his father Stephen Orosco and police thought the child was possibly in danger. Again, Dallas police say the boy has now been found safe.