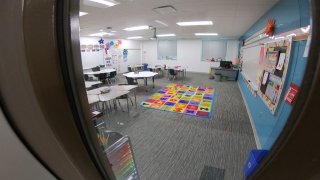 Allen ISD has not seen "any credible evidence" that personal information was accessed when it suffered a data breach last week, the district says.
In the email sent to parents and staff on Thursday, Allen ISD said several systems including WiFi, printers, and phones had experienced an outage.
Tuesday evening, district superintendent Robin Bullock said hackers indicated they stole the personal information of students, families, and staff and "attempted to extort Allen ISD for millions of dollars."
Bullock said the attack "largely failed" and there was no credible or tangible proof that the hacking group, which was not immediately named, accessed personal data.
"Our cybersecurity experts have been in contact with this group and given them several opportunities to prove that they have possession of this data, yet they cannot show proof of their claim. We have been advised by our third-party cybersecurity experts and law enforcement not to pay any extortion money," Bullock said.
The incident remains under investigation while the district's technology department works to restore full operations, Bullock said.