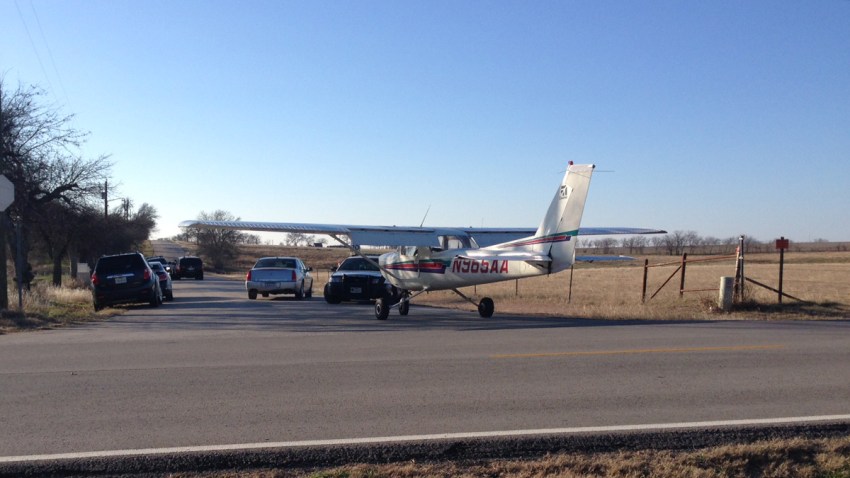 A small airplane made an emergency landing on a Sanger road Tuesday morning, damaging a power line, Federal Aviation Administration officials confirmed.
FAA officials said an engine problem forced the pilot of a Cessna 152 to land on Farm-to-Market Road 455 near Dyer Road at about 7:52 a.m.
"They were in the area doing maneuvers as part of the training process," Texas Department of Public Safety Corporal Nick Hill said. "They started to experience engine issues at the particular point, began to elevate the plane, continued to experience engine issues and then began to land the plane on FM 455."
Local
The latest news from around North Texas.
Two people were on the plane, according to FAA Public Affairs Manager Lynn Lunsford. Neither were injured.
Stay tuned to NBC 5 for updates.