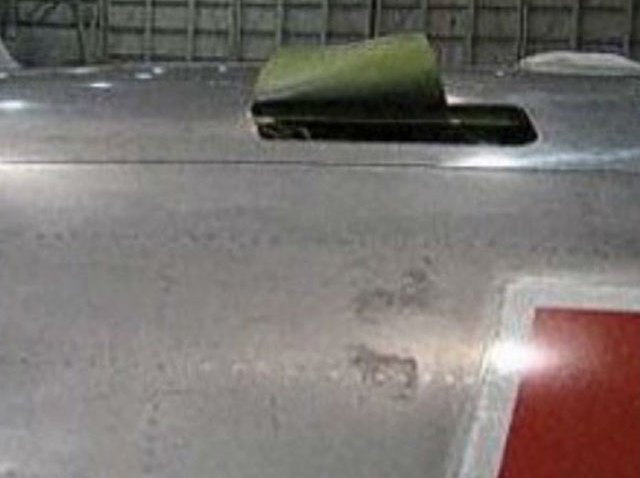 The National Transportation Safety Board is investigating an American Airlines flight that lost cabin pressure Tuesday night and never made it to its original destination.
The Boeing 757 plane took off from Miami International Airport at 9:15 p.m. central time and was bound for Boston. About 30 minutes into Flight 1640, oxygen masks deployed and the pilot descended to a lower altitude.
The crew of six declared an emergency, returned to Miami and made a normal landing. None of the 154 passengers on board were injured.
Local
The latest news from around North Texas.
After they landed, investigators report a piece of metal fuselage had peeled back from the area above the door where passengers boarded. The damage left a 1-foot-by 2-foot hole, according to the Federal Aviation Administration.
"There's a tremendous amount of pressure inside an airplane, so if you punch a hole in something, there's a lot of air that goes out," Denny Kelly, aviation expert and former pilot, said. "Because of wear and tear in that particular area, a lot of times it's the jetway that comes up to the airplane and hits that."
American has taken the plane out of service and "has assigned a team of engineers and maintenance technicians who are evaluating the aircraft," according to airline spokesperson Andrea Huguely.
"Anytime something flies off an airplane, there's potential damage on the ground," said Keith Holloway, a spokesperson for the NTSB.
The NTSB investigation into what caused the incident could take 12-18 months or longer.