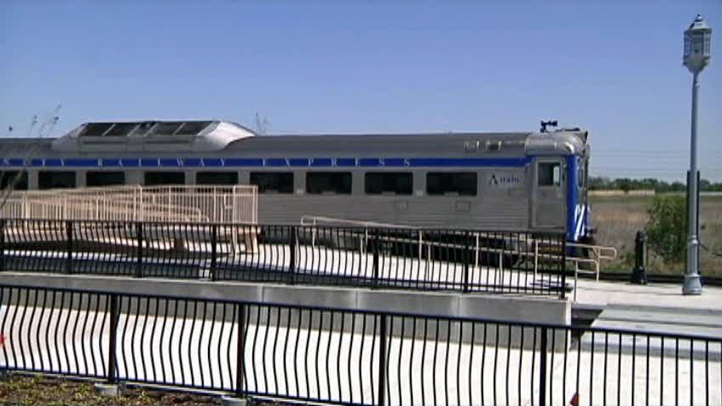 The A-train is one step closer to completion after its systems were put to the test Monday.
The 21-mile passenger rail line will run from Denton to the Dallas Area Rapid Transit system in Carrollton, which runs into Dallas.
"The A-train will provide that alternative [to I-35] for residents needing to go south for work and students needing to go north to University of North Texas and Texas Woman's University," said Denton County Transportation Authority spokeswoman Dee Leggett.
Local
The latest news from around North Texas.
The leased vehicles are the same ones used on the Trinity Railway Express.
"Our citizens entrusted us eight years ago with their sales tax dollars, and now they are starting to see results of their investments, and that's what's exciting for our citizens," Leggett said.
Leggett said the A-train is on track to open this summer.
"We are testing some of our communication equipment, the crossing signals, and the vehicles on the corridor," she said.
The first phase of testing took place Monday, and residents and area law enforcement were able to take a peak at the system.
"The train industry in Denton County is not new, but as far as mass transportation with a lot of people involved, it is kind of new," Lewisville Fire Chief Steve Carter said.
The Lewisville Fire Department was briefed on the train cars in preparation for the future, Carter said.