A woman says Arlington police offered to drop charges against her two teenage sons in exchange for cellphone video she shot that she says shows an officer needlessly pushing her older son to the ground and arresting him.
The Next Generation Action Network, a Dallas-based group that lobbies against police violence, posted the video on its Facebook page Wednesday. That video can be seen below in this article.
Dominique Alexander, a spokesman for the group, said the boys' mother, Latasha Nelson, alleges that police took her cellphone while making the July 3 arrests and that when she tried to get it back, they offered to drop the charges in exchange for the video.
He said the video was backed up to the cloud, which enabled her to let the group post it online.
Thursday afternoon, Arlington police said in a statement posted to Twitter and Facebook that officers were called to the Addison Park Apartments after witnesses described two teens breaking into a vehicle. Police said officers found a teen matching the description provided and detained him -- the video in question, police said, starts at that point.
Teen's Arrest by Arlington Officer Recorded on Video Questioned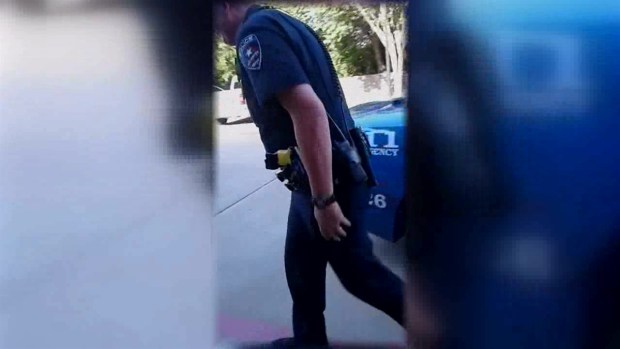 The video shows officers taking Nelson's handcuffed 14-year-old son, identified by the family as Trayvon, into custody for questioning about the burglary.
As the squad car pulls away with the boy in the back, Nelson asked where they were taking him. The lead officer refused to tell her and said she had "become uncooperative."
Attorney Kim Cole said as Nelson continued to plead with the officer for information on where her son was being taken, her other son, 16-year-old Broderick, stepped beside her to console her.
Cole said the officer then stepped toward Nelson and her son while radioing for backup and saying he had "a mother out here that is interfering in my investigation." While it's unclear where Broderick is in the video, he enters the frame being forced to the ground by the officer.
Raw Video: Next Gen. Action Network Discusses Arlington Arrest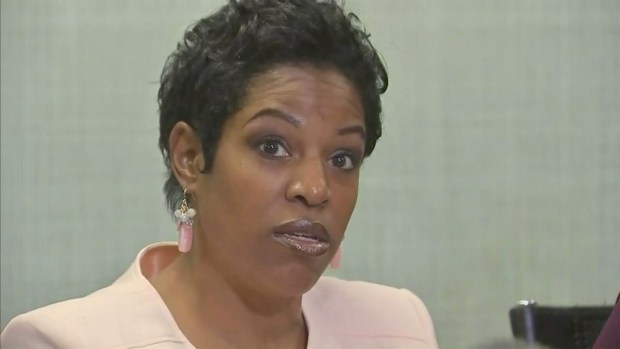 Broderick was arrested for obstructing police operations. The family says neither teen has been charged.
Nelson said Thursday that she didn't learn where her sons had been taken until about eight hours after their arrests.
"When you sit here and tell me you're going to take my son somewhere and not let me know, it didn't have to escalate like that. I just wanted to know where he was going," Nelson said.
Arlington police addressed the allegation of misconduct Thursday afternoon in posts on social media.
"After reviewing the video, there are many questions that will require a thorough investigation," the department said. "As with any allegation of misconduct, we take this seriously. We want to maintain our position of transparency with our community by doing a complete and thorough review. This will include speaking with the family and officers involved in the video.
Woman Calls for Officer Firing After Sons' Arrests
On behalf of the family, the NGAN is asking that Nelson's confiscated phone be returned, that the officer who made the arrests be fired and that he be prosecuted for official oppression.
"The Next Generation Action Network is outraged with the continuation of police misconduct in the City of Arlington and we are demanding that the Chief of Police and the Mayor of this city respond to this issue and drop all charges and return all property to the mother. We are also asking for a formal apology and that the officer to be charged with official oppression and terminated," Alexander said in a statement Thursday.
Arlington police said the officer remains on duty and that the investigation into the incident is ongoing.
Published at 2:08 PM CDT on Jul 13, 2017 | Updated at 10:25 PM CDT on Jul 13, 2017