The winter weather left a fresh batch of potholes in parts of North Texas.
Chopper 5 is flying around North Texas Friday afternoon, looking at the damage done to Metroplex roads.
Traffic was backed up along Interstate 35E southbound as crews repaired potholes.
Pothole Repairs Underway in Irving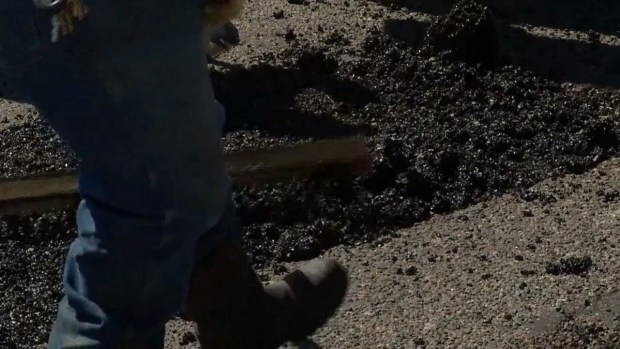 NBC 5 photojournalist Mike Grimm caught up with a City of Irving work crew repairing potholes on Irving Boulevard down the street from City Hall, in front of Joe's Coffee Shop, on Friday morning. See that video, above.
Texas Department of Transportation officials said they are dispatching crews to repair potholes reported by motorists.
To report a pothole by email or photo, CLICK HERE.