An Uber driver was wounded in a shooting Tuesday morning after a passerby fired as many as 15 shots into the car after seeing the driver and passenger "waving a gun around," police say. Uber Driver Shot by Possible Former Soldier: Dallas Police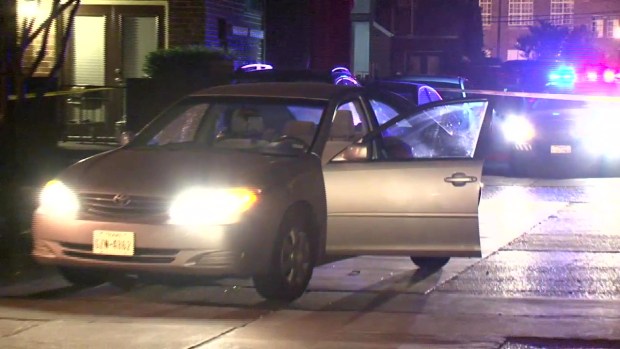 Dallas police said they were called to a shooting in the 100 block of South Brookside Drive at 12:47 a.m. and found the Uber driver's vehicle riddled with 10 to 15 bullet holes in the front passenger door and window.
Investigators said a passenger in the vehicle had a handgun in a case that the driver asked to see.
The shooter — later identified as 33-year-old John Beaty — happened upon the car, spotted the weapon and then fired at the vehicle, striking the driver in the chest.
Beaty, who served in the Army from 2007 to 2010, told police he thought he'd witnessed someone committing a crime, according to a report by The Dallas Morning News.

When officers arrived, police said Beaty was administering first aid to the victim — a 24-year-old man. Beaty's weapon was found disassembled on the hood of a nearby vehicle.
Authorities said the victim was transported to Baylor University Medical Center with injuries that were not life threatening. His condition is not known.
No other injuries were reported.

Police said they took Beaty — who may be suffering from Post Traumatic Stress Disorder — into custody. He was transported to the Dallas County Jail and charged with aggravated assault with a deadly weapon.
Published at 4:41 AM CDT on May 16, 2017 | Updated at 3:14 AM CDT on May 17, 2017