Drivers had a rocky commute Thursday on the Interstate 635 TEXpress lanes in North Dallas after a truck hauling crushed concrete lost part of its load across all four lanes.
NBC 5 viewer Gerald Walker shared video of vehicles driving slowly across the spilled rocks before the lanes were closed.
Crews used a bulldozer and shovels to scoop rocks from the roadway between Josey Lane and Webb Chapel Road as quickly as possible.
There was no word on whether any vehicles were damaged.
Raw Video: Rocks Spill Onto I-635 TEXpress Lanes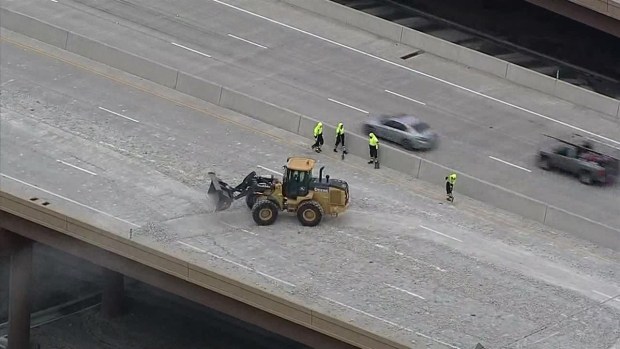 Traffic on the main lanes of I-635 was not affected by the closure, and Dallas police blocked two entrances to the TEXpress lanes to prevent other vehicles from entering while crews worked to remove the debris.
The truck that spilled the rocks did not stop, officials say.