Fort Worth police and the Texas Rangers are investigating a deadly shooting Friday involving the North Texas Fugitive Task Force.
The incident took place at approximately 4:20 p.m. in front of the Landmark Lodge Motel in the 7500 block of Camp Bowie Boulevard West, where members of the task force attempted to serve a robbery warrant.
As officers approached, police said the suspect pulled out a firearm, so the officers fatally shot the man.
The Hood County County Sheriff's Office said the shooting involved 53-year-old David Glen Watson, who was suspected of aggravated robbery last Sunday in Cresson.
Hood County investigators, along with the Texas Rangers, had collected enough evidence to charge Watson with the robbery and were searching for him on Friday when they located him at the motel.
Deadly Officer-Involved Shooting in Fort Worth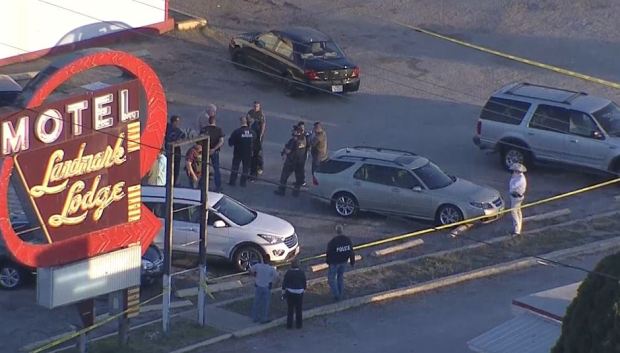 No other injuries were reported in the shooting.
Two of the involved officers are from the Fort Worth Police Department, one is a U.S. Deputy Marshal and one is from the Weatherford Police Department, according to Fort Worth police.
Published at 5:18 PM CST on Feb 12, 2016 | Updated at 10:47 PM CST on Feb 12, 2016