A school bus driver and six elementary students were hospitalized Tuesday after the driver had a medical emergency and drove into a ditch.
The McKinney Independent School District bus was headed southbound on U.S. Highway 75 to Lawson Elementary when the driver exited the freeway at about 7:26 a.m. due to the unspecified medical emergency.
"He steered that bus into this long field and made a slow roll, ending up in that ditch," said Carla Marion Peritz, Media Relations Specialist and Public Information Officer for the McKinney Police Department.

No major injures were reported, only bumps and bruises. Six out of the eight children on board were transported to Medical Center of McKinney as a precaution and were later released.
7 Hospitalized After McKinney School Bus Crash (Raw Video)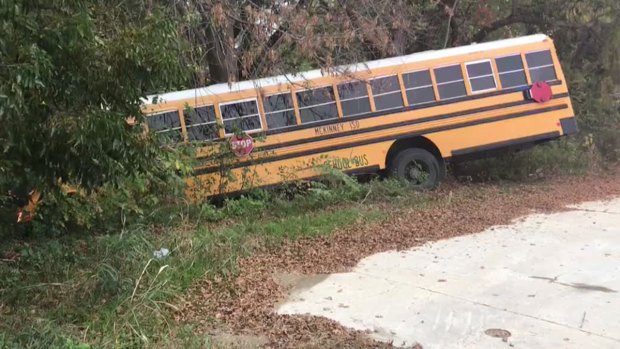 The driver was also transported for evaluation or treatment. Officials confirmed he was alert at the time. His current condition is not known.

A tow truck at the scene pulled the damaged bus from the ditch.
Durham School Services provides bus transportation for the McKinney ISD.
McKinney School Bus Crashes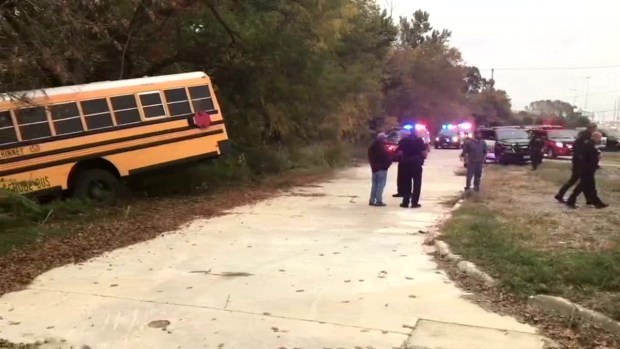 Check back and refresh this page for the latest update. As this story is developing, elements may change.