Two brothers are in custody in connection with a mob of people who attacked a passenger on a DART train Sunday.
Officials confirmed to NBC 5 Friday that 21-year-old Jakobi Hendrix was booked into the Dallas County jail Thursday evening on a charge of aggravated assault with a deadly weapon. His brother, 23-year-old Remon Hendrix, was arrested in the 2400 block of Lemmon Avenue shortly before 1 a.m. on a warrant for the DART incident as well as other outstanding warrants.
Additional details about the arrests or the investigation into the other people involved has not been released.
On Friday afternoon, Jakobi Hendrix agreed to speak with NBC 5 from the Dallas County Jail. Hendrix said he and his brother Remon boarded their train at the MLK Station and were headed to work when the train stopped at the Deep Ellum Station. While at the stop, Hendrix said he and his brother saw a fight spill out from another train onto the platform and then noticed their younger brother was involved.

Man Arrested in DART Assault Gives Jailhouse Interview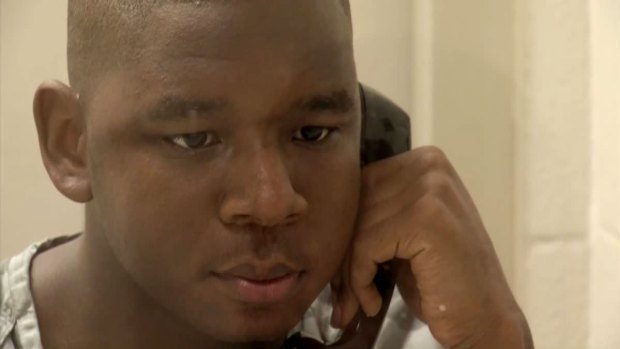 "I look at the other train and I see my youngest brother fighting someone. In my head, I'm thinking my youngest brother is in trouble. So I jump off the train and go help my younger brother," Hendrix said.

Jakobi Hendrix said he got mad days later when he learned how the fight actually started.
"I didn't learn what actually happened until, like, two days after when it showed on the news,"Hendrix said. "I was mad, because, if I knew that my brother was getting into it because of that situation I would have pulled my brother off of this man and apologized. I wouldn't have let that happen at all."
Hendrix then apologized to the man that was attacked, saying "I truly and dearly apologize that I didn't evaluate the situation enough to stop what happened in the video. If I knew my brother was in the wrong I would have snatched up my brother with no problem."
1 Arrested After DART Mob Caught Attacking Man on Camera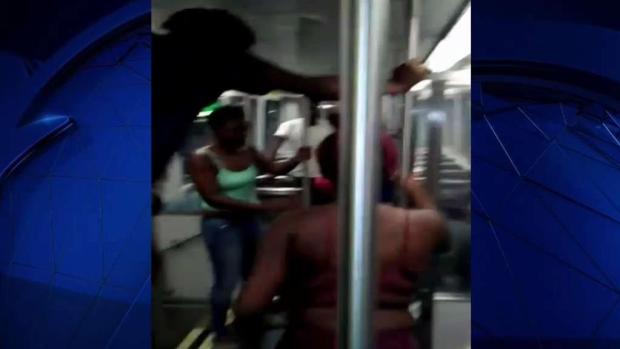 The beating prompted questions from the community about the safety of those who use the DART system and the lack of security cameras on the trains.
DART officials said a group of people were smoking on a Green Line train at the Baylor University Medical Center Station. A man asked them to stop smoking, leading to a confrontation that ended with the group attacking him.

When the train stopped at the next station, the fight spilled out onto the platform. DART police intervened shortly afterward, according to spokesman Mark Ball.
"When we saw them tumble out onto the station, DART police were notified immediately," Ball said. "Within 10 minutes, we had officers there."
Victim Speaks Out About Mob Attack on DART Train
Ball said DART police did little initially because there are no surveillance cameras inside the trains and they were only going off of the surveillance video on the platform. None of the trains that run along the largest light rail system in the country are equipped with security cameras.
"When we replace the existing trains, all future ones will have cameras," Ball said. "[There is] no timetable for that yet. Our buses only came with cameras in the last few years when we bought a new fleet."
As far as safety is concerned, there had been a total of 341 Part 1 crimes — considered the most serious, according to the FBI — reported in the DART system as of the end of May. Of those, 224 incidents were acts of larceny or theft, according to statistics kept by DART Police.
There had been 22 reports of aggravated assaults through the end of May, an average of one aggravated assault per week.
DART trains have been the scene of the highest number of crimes reported in the DART system this year. Of the 341 reported Part 1 Crimes, 92 happened on a train.
The next two most frequently reported DART system crime scenes from Jan. 1 through May are in parking lots — 85 reported crimes — and on light rail platforms — 69 crimes reported.
Jakobi Hendrix, meanwhile, remains in custody at the Dallas County Jail on $20,000 bond.