The search for the suspect in the attempted capital murder of two police officers" after a shooting at a Home Depot ended in Dallas Tuesday night. One police officer died Wednesday morning.

Police Chase Involving 'Person of Interest' in Officer Shooting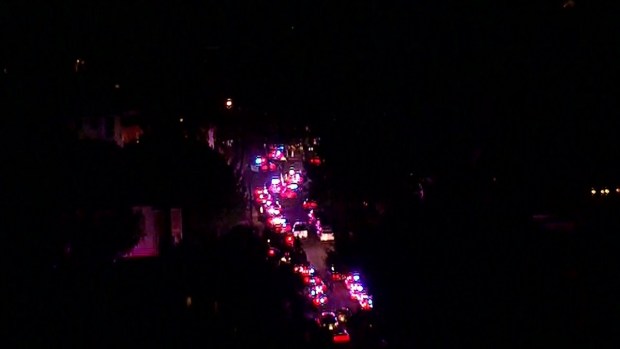 Police spotted the white pickup driven by 29-year-old Armando Luis Juarez in southeast Dallas and that's when a chase through several Dallas highways and streets began. The chase ended in northwest Dallas and according to Dallas Police Chief Renee Hall, Juarez and a female passenger were taken into custody at South Versailles Avenue and Lemmon Avenue.
"He is facing multiple counts of aggravated assault on a police officer," Hall said in a late night news conference. The police chief said Juarez also had an outstanding warrant for felony theft as well.
Earlier Tuesday, police released a mugshot from Juarez's arrest for unlawful use of a vehicle in January as well as photos of his white pickup truck.
Armando Juarez L/M/29, is a person of interest in the Attempted Capital Murder of 2 Police Officers that occurred at the Home Depot located at 11682 Forest Central Drive. Anyone with information regarding this offense is encouraged to contact 9-1-1 pic.twitter.com/rbmwmMv2JC

— Dallas Police Dept (@DallasPD) April 25, 2018
"I want to thank our Dallas Police tonight, they have taken a punch and came out fighting" said Dallas Mayor Mike Rawlings. "We are now moving into the phase of justice."

Two Dallas police officers and a Home Depot loss prevention officer were shot at around 4:30 p.m. outside the Home Depot in the 11600 block of Forest Central Drive in northeast Dallas.
During a news conference earlier Tuesday evening, Hall would not comment on the conditions of those shot.
NBC DFW's Jack Highberger spoke with Juarez's grandmother, Janie Longoria, Tuesday night. She said she thought police were looking for her grandson for a warrant on a traffic violation, and was shocked to learn it had to do with the shootings.
"It's so devastating because we are all for the Blue. We back up our police officers, and I couldn't believe that one of the members of my family would have done that," sad Longoria. "I have my niece, she's a police officer, I have a nephew who is a police officer, I have a brother-in-law who is a sergeant in San Jose, California. I mean, my dad was a Texas Ranger."

'All for the Blue,' Family of 'Person of Interest' Speaks Out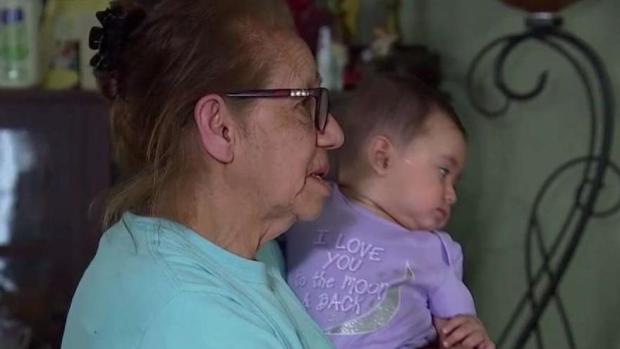 NBC DFW found that Juarez has had at least two run-ins with police. In 2007, he pleaded guilty on a drug charge in Grand Prairie and was sentenced to nine days in jail. In January, he ended up in jail after an arrest on an auto-theft charge. He was out on bond two weeks later, but never showed up for a February court date.
Below is the full arrest affidavit for Armando Juarez: