Here's a list of recent activities drawing the attention of North Texas law enforcement. List compiled on Aug. 10, 2011.
$10K Worth of Copper Stolen
Garland police are looking for a suspect caught on camera stealing copper from the Garland Power and Light Company. He stole $10,000 worth of copper from the company's storage area. Anyone with information about the crime can contact the Garland Crime Stoppers hotline at 972-272-8477.
Search Continues For Auto Zone Burglar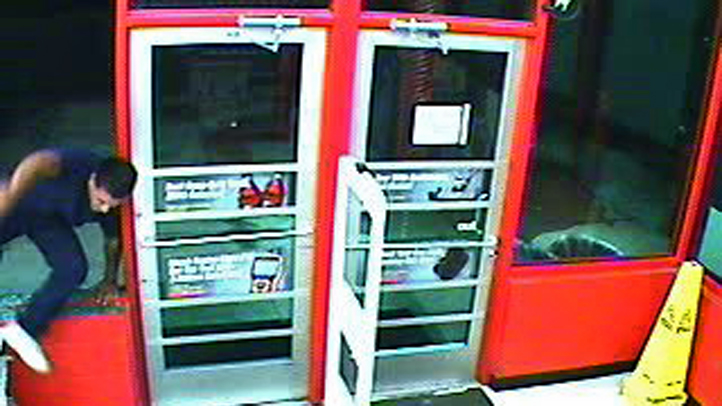 Dallas Police Burglary Detectives are asking for the public's assistance in identifying the person (pictured right in action) who is possibly responsible for up to seven burglaries at various South Dallas Auto Zone Stores. The offenses started in April 2011, and are believed to have been committed by the same burglar. He always breaks the front glass to the business, enters and exits within a minute, quickly taking what he can carry and flees on foot. Anyone with information about the suspect or these offenses is asked to contact the Southeast Investigative Section at 214-670-0112.
Group Up In Arms Over "Da Hood"
The Fort Worth Tarrant County Chapter of the Southern Christian Leadership Conference is upset about the name of a corner store in east Fort Worth. Read more here.
Toddler Left Outside in Heat
Three people were arrested Tuesday after a toddler was found alone in the heat. Police were called to a home in Midlothian after someone spotted the child outside. Read more here.

Published at 2:29 PM CDT on Aug 10, 2011 | Updated at 4:13 PM CDT on Aug 10, 2011