A North Texas pizza delivery driver shot and killed a teenage would-be robber who opened fire on him as he attempted a delivery Saturday night. A second teen is in custody following the attempted aggravated robbery.
Mesquite police said a Domino's Pizza driver was delivering to a home in the 1400 block of Springwood Drive at about 11:20 p.m. when two men answered the door and tried to rob him.
Police said one of the teens was armed and fired at the delivery driver. The driver was also armed and fired back, killing the teen.
Pizza Delivery Driver Shoots, Kills Would-be Robber: Police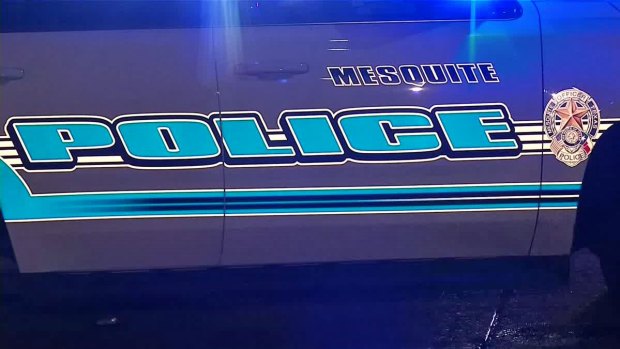 Responding officers found the wounded teen, identified by the medical examiner's office as 16-year-old Wayne Delaney Osborne, of Mesquite, nearby. He was later pronounced dead.
The second suspect, also 16, was arrested and charged with aggravated robbery. Attorney information was not immediately clear.
According to police, the home was vacant and a "For Lease" sign was removed from the front of the house. Police believe the teens used the empty residence to lure the driver to the home with plans to rob him.
NBC 5 learned Monday police looking into a string of pizza delivery robberies from earlier in the year to see if there is any connection to the teens.

Jaden Frazier said he played pee-wee football with Osborne and the two were childhood friends. Frazier went to the shooting site Sunday after hearing the news and said he couldn't believe it was real.
"Wayne was always in a good mood," Frazier said. "I mean, like everybody, he got in trouble every now and then, but I would never know he would do something like that."

Osborne was a sophomore at John Horn High School in Mesquite. Mesquite ISD released a statement Sunday afternoon:
The loss of a student's life is always tragic and heartbreaking, regardless of the circumstances. Mesquite ISD's thoughts and prayers are with this child's family as well as the students and staff members of John Horn High School. We will diligently support them through this difficult time and continue to do all we can to take care of the students we are entrusted with each and every day.Mesquite Dr. John Horn High School
According to Mesquite police, the delivery driver did not have a license to carry the weapon in Texas, however he did have one out of Arizona. Through a reciprocal agreement, Texas honors Arizona CHL licenses.
The pizza delivery driver's case will be forwarded to the grand jury for consideration, which is standard protocol.

Domino's Pizza, noting that the driver worked for an independent franchisee, released a statement about the driver on Monday afternoon.
"The driver is cooperating fully with local law enforcement and the franchisee told me this afternoon that he will be offering the driver paid time off to give him a chance to deal with what was certainly a high-stress situation that, tragically, never should have happened. Nobody should ever have to confront a life-and-death situation while trying to earn a paycheck delivering pizza."
The owner of the Domino's on Galloway Avenue said it was a tragic situation for everyone involved, adding that the driver had been working for him for about nine months.
Drivers typically carry less than $20 in change.