What to Know
Girl reported missing Oct. 7 after father said he placed her outside when she refused to drink her milk.

In a statement to police Oct. 23, girl's father said she choked on her milk and died and that he removed her body from the home.
Richardson police are sharing new details into their ongoing investigation into the disappearance and death of 3-year-old Sherin Mathews.
Sgt. Kevin Perlich, with the Richardson Police Department, told NBC 5 Tuesday they had previously searched the area near the culvert where Mathews' body was found Sunday but had come up empty-handed.
Neighbors React to Sherin Mathews Death
After heavy rainfall overnight Saturday, police returned to the area near East Spring Valley and South Bowser roads with cadaver dogs Sunday morning, knowing that rain tends to help intensify smells.

An investigator and search team said the little girl's clothed body was then found "a ways into the culvert," according to Perlich.
The culvert has a narrow 19-inch opening.

The little girl's identity was confirmed by the Dallas County Medical Examiner's Office through dental records and her mother Sini Mathews confirming the child's clothing.

According to reports provided to police, Sini Mathews, who has not been charged in her adoptive daughter's disappearance or death, said she had been sleeping when the child supposedly disappeared.
When asked Monday evening if Wesley Mathews' new account to police included any changes to what his wife was doing at the time, Perlich would not provide details. However, Perlich said more arrests are possible, as are changes to current charges in this case.
Body ID'd as Sherin Mathews; Father Says She Choked on Milk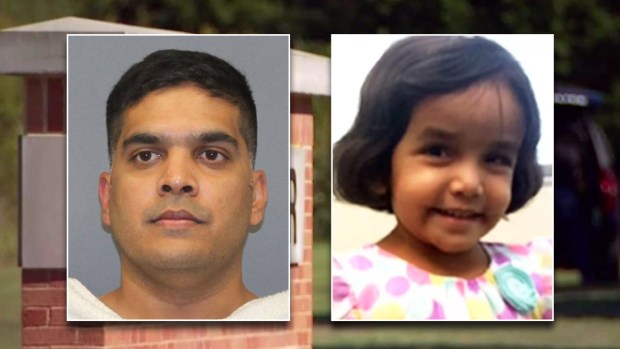 On Tuesday, Richardson police made a plea for Sini Mathews to agree to speak with police. She has not cooperated with police since the weekend of Oct. 7.
Her attorney, Kent Starr, said she is "distraught" over the loss of her daughter and that she is trying to regain custody of her biological 4-year-old daughter, who was placed in foster care after her sister's disappearance.
Starr told NBC 5 on Tuesday that he has withdrawn and is no longer Sini Mathews' criminal defense attorney. Additional information on the change in representation was not immediately available, and it was unclear whether she had retained a different attorney.
Father of Missing Richardson Girl Remains in Jail Tuesday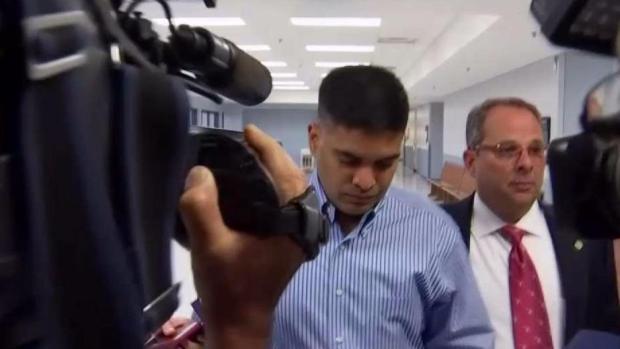 Wesley Mathews remained in the Richardson City Jail Tuesday afternoon on $1 million bond. It is not known when he will be transferred to the Dallas County Jail.
Police are still investigating how long the girl's body had been in the drainage ditch.