The woman who was killed after falling from the Texas Giant was remembered as an "incredible mother" by neighbors.
Family members identified Esparza as the woman who died at Six Flags Over Texas on Friday evening. EDITOR'S NOTE:On July 22, the Tarrant County Medical Examiner identified the victim as Rosa Ayala-Goana.
The Arlington theme park confirmed that a woman died while riding the Texas Giant roller coaster on Friday evening. On Saturday, Arlington police said the deadly fall appears to be a "tragic accident."
Cannon says the victim made him feel special through random acts of kindness.
Dallas Woman Is Victim of Rollercoaster Accident
"When I'd mow the grass, she'd come out, bring me Coke, tea, ice water whatever she had, she'd bring it out and give me while I mowed the grass," said Cannon. "Real sweet woman."
NBC 5 stopped by the victim's home Sunday, but family members were not up for an interview and requested privacy during this extremely tough time.
The Oak Cliff and Dallas Texas Latino Facebook pages are filled with dozens of condolence posts from across the area and the country. Many people leaving messages didn't know the victim but those who did say she deserves to be memorialized this way.
Woman Dies Riding Roller Coaster at Six Flags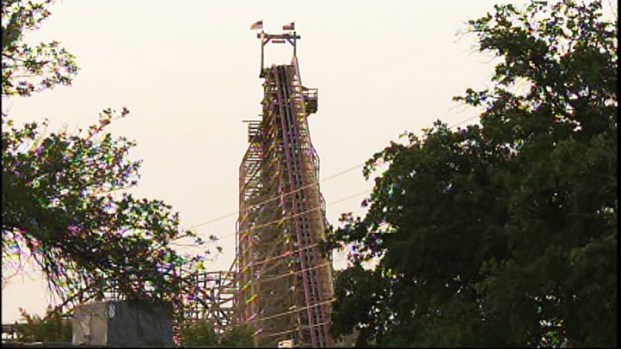 "A real churchy woman," said Cannon. "Spent most of her time volunteering at church, going to church. Those prayers she gave me, I knew were really heartfelt."
Flora Pitts lived on the other side of the victim's home.
"I'm sad. I'm so sad," Pitts said. "I'm heartbroken because she's a very sweet lady. I just can't believe it. She just waved at me the day before yesterday and I waived back at her and I'm just in shock."
The investigation into the death Friday evening is being conducted by Six Flags Over Texas.