Three Jacksonville, Fla., teens who skipped town on a flight to Nashville without permission from their parents are raising concerns about airline security.
"I just wanted to fly," said 15-year-old Bridget Brown. "I had the money."
Brown saved $700 from baby-sitting and asked a friend if he wanted to fly anywhere. The friend, 13-year-old Bobby Nolan III, said Nashville. The two of them, along with Brown's 11-year-old brother, then took a cab to the airport.
A Southwest Airlines ticket agent sold them three tickets without asking for proof of age. Their next stop was the security checkpoint. Once again, no questions were asked.

"Everybody else had IDs. But we didn't," Nolan said.
Fla. Kids Hop Flight to Nashville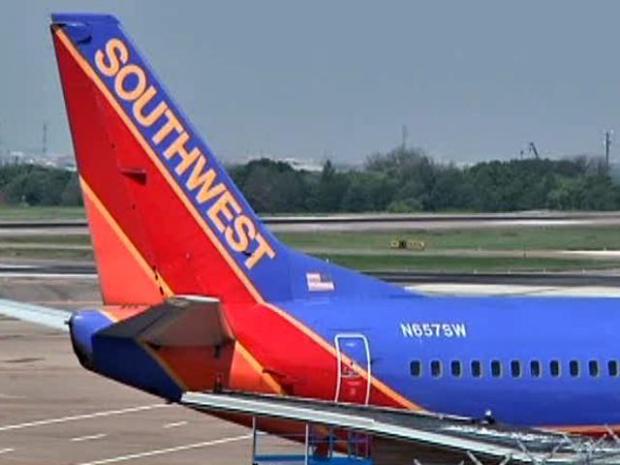 So they flew to Nashville. There were no adults with them, and none of their parents even knew they were going.
At dinner time, the boy's parents called his cell, thinking he was at a friend's house. The call went straight to voicemail. Later that evening, Bobby called his parents. "He said, 'We're in Nashville. I'm ready to come home,'" said his dad, Bobby Nolan, Jr.
About $700 later, they flew back home the same way. Everyone is safe, but now everyone is wondering how the kids managed to get past security and airline personnel without identification and board the flight.
In a statement, Dallas-based Southwest Airlines said they didn't sneak by anything.
"On Tuesday, August 10, three passengers ages 15, 13, and 11 traveled from Jacksonville to Nashville. Two of the passengers were over the age of 12, and therefore, were allowed to travel without a parent. Upon arrival in Nashville, the passengers immediately decided they wanted to return home. The passengers' grandmother purchased tickets for their return. Southwest has refunded the Customers' airfare. Southwest Airlines unaccompanied minor policy covers children from ages five through 11 traveling alone. In this case, the 11-year-old Customer was accompanied by two older companions. A 12-year-old passenger can travel alone without a parent. Many airlines have similar policies on minors traveling alone."
The statement still doesn't address how they booked a ticket and obtained a boarding pass without identification. Meanwhile, Fort Worth-based American Airlines said this would not happen on their airline. Children 15 and under must have a parent sign them in and out with the airline.