A 7-year-old boy exiting a school bus was hit and killed by a passing vehicle in Kaufman on Thursday afternoon.
Nicholas Garza, a foster child from Tarrant County, was on his way home when he was struck and killed by a driver who failed to observe the red lights and stop sign on a stopped school bus, officials said.
Garza had just stepped off the school bus and began to cross State Highway 34 near Farm-to-Market Road 2728 when he was struck by Ford F-150 pickup truck.
"This is a horrible crash," said Lonny Haschal, Texas Department of Public Safety spokesman. "It's just an unfortunate set of circumstances. Our thoughts and prayers are with the family."
More than a dozen children were on the bus at the time of the incident, including 15-year-old Sabrina Dunlap.
"We heard a noise, and nobody really knew what it was. The bus driver stood up and told us there had been an accident," said Dunlap. "I started crying, and I saw the little kids, how they were freaking out, so I said, 'Calm down a little bit' and I made them all sit in their seats and face forward -- wouldn't let them talk about it or look at it or anything."
A grief counselor was made available to the students troubled by Garza's death.
"The impact to students is a lot greater than we might think, especially with younger students, because they begin to be concerned about their own safety," said Todd Williams, superintendent of the Kaufman ISD.
This is the fourth death this school year for the Kaufman district. Three other students and a school administrator have died this academic year.
"We're dealing with this every month at this time, and it's not something you'd wish on your worst enemy," said Williams.
Driver arrested and held on $200,000 bond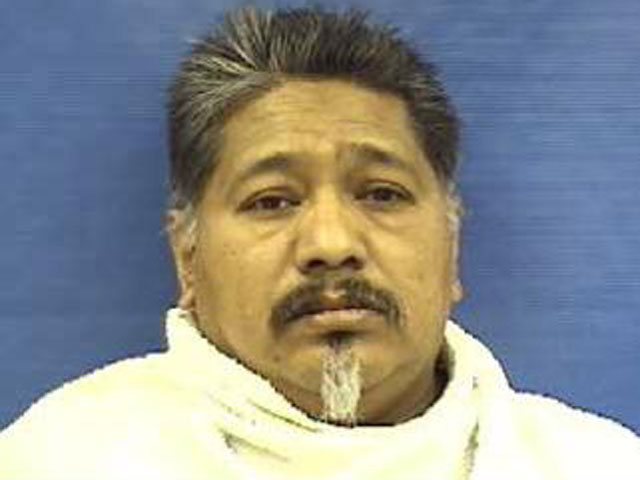 The driver, 47-year-old Salvador Hernandez (left) of Terrell, has been charged with involuntary manslaughter. He is being held on a $200,000 bond.
Investigators said Hernandez ignored the school bus' red flashing lights and its stop sign, which was displayed to alert southbound traffic to stop.
"We don't know what the conditions were that caused him not to stop for those red lights," Haschal said Thursday. "It's all part of the investigation, and that will come out later on."
Hernandez voluntarily submitted a blood sample, and alcohol is not believed to be a factor in the crash, investigators said.
The DPS told the Dallas Morning News that Hernandez stayed until rescuers arrived.
Editor's Note: It was initially reported that the two children Garza was walking with when he was struck were his brothers. NBC DFW regrets the error.
NBCDFW's Kevin Cokely contributed to this report.
Published at 6:01 PM CST on Jan 6, 2011 | Updated at 6:47 PM CST on Jan 7, 2011