Complaints about how Oncor Electric Delivery trims trees are common, but one east Fort Worth neighborhood is criticizing the company for not chopping down its trees.
Susie Fitzgerald said she is frustrated that she can't get the company to clean up all of the trees near her yard that are within 10 feet of the lines.
"I keep seeing on the news, people complaining about Oncor coming and butchering their trees," she said. "We can't get them out here."
The trees are in her neighbors yard and because they are close to the limbs, qualified professionals must be called out to trim them back.
Tree Trimming Controversy of a New Kind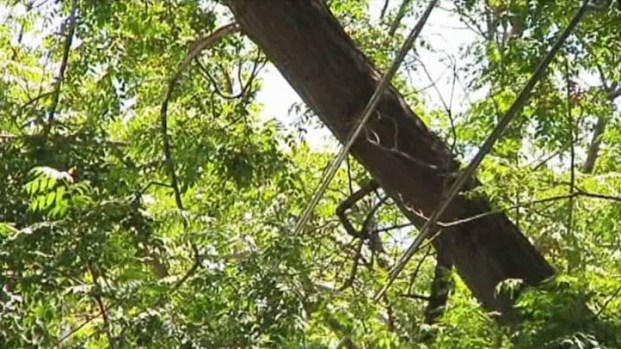 "Just because we're a small neighborhood doesn't mean, 'Well, we're not going to come out here and take care of this,'" Fitzgerald said. "This is somebody's job; somebody is not doing their job."
She said she had to contact state regulators before Oncor came out to cut down a dangling branch that was touching a power line last year.
Fitzgerald said she contacted Oncor three times before submitting her concern online to the Public Utility Commission.
Tree Truce Trims Oncor Pruning Distances
"Three calls to Oncor is ridiculous, in my opinion," she said. "They need to be more responsible, more responsive."
Fitzgerald said she fears high winds could knock out power to her house or even start a fire. She said she wants the trees to be trimmed back before something bad happens.
Charles Pruett, who lives a few houses down, said he hasn't carefully watched the trees and power lines over the years but is concerned.
Tree "Butchering" Cuts Property Values: Lakewood Man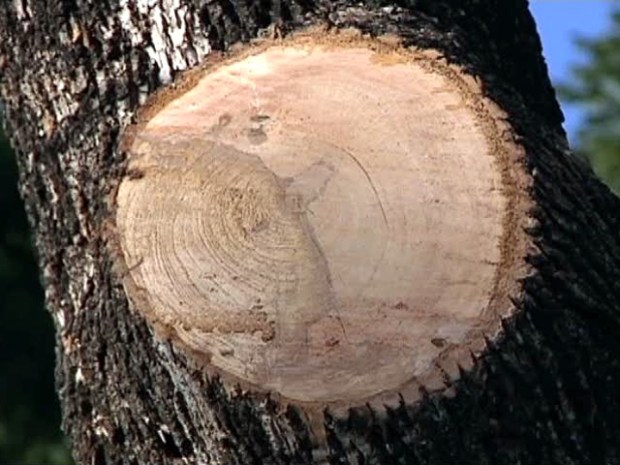 "As I stand here and I look at it, I realize, it's really dense, and something needs to be done," he said.
Oncor said the neighborhood is on the list for tree-cutting.
Spokeswoman Jeamy Molina said the company's trimming program addresses high-priority locations -- areas where trees could cause and outage or a danger -- first.
The list is often modified throughout the year and is routinely delayed by storms and weather.
Molina also said that the area around Brown Avenue and East First Street was addressed in 2008. She said the arborist who responded to Fitzgerald's complaint last year determined that the trees pose no risk and have not caused any outages in the area.
Fitzgerald said she hasn't seen anyone cutting trees in the 10 years she's lived at her home and said something needs to be done.
"They need to get over here and clean this out," she said.
Oncor said customers should contact them if they have a tree concern like Fitzgerald.