Five people are homeless after an early-morning apartment fire in Dallas.
Firefighters were called to the Mayan Palms Apartments on the 7400 block of Hunnicut Road just after 5 a.m. Monday.
When they arrived, heavy fire was visible on the first and second floor of the two-story apartment building. Firefighters were able to contain the fire to just a few residences, though other homes did suffer smoke and water damage.
The Dallas chapter of the American Red Cross is assisting at least five people, including children and an infant, who were left homeless after the fire.
No injuries have been reported.
Five Left Homeless After Early-Morning Apartment Fire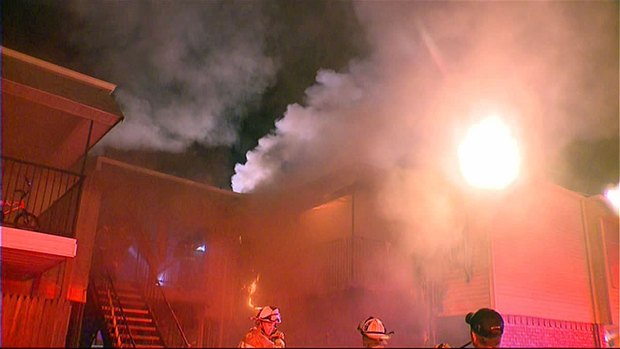 Dallas Fire-Rescue's Jason Evans told NBC 5 Monday morning that there have now been three fires since April at the apartment complex, including one attributed to an unattended candle and another attributed to cooking.
The cause of the most recent fire has not yet been determined, but Evans said the fire is not suspicious.
NBC 5's Josh Ault contributed to this report.