Ebby Halliday Acers, Dallas' Queen Mum of residential real estate, died peacefully in her sleep Tuesday evening, surrounded by friends and family, The Dallas Morning News reports.
Halliday was 104-years-old.
In 2009, just before she turned 98, Ebby Halliday shared her life story with NBC 5's Brian Curtis.
Longtime Dallas Real Estate Broker Halliday Dies at 104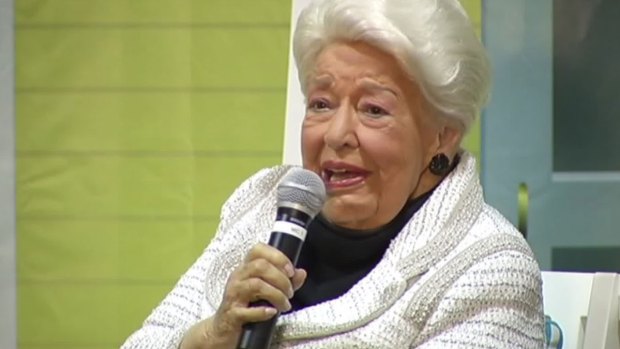 Halliday was born in Arkansas on March 9, 1911 as Vera Lucille Koch, but as a young woman a department store supervisor suggested she make a change.
"She said, 'You will never progress in this world with that name,'" Halliday recalled. "And she said, 'I have a new name for you.'"
She soon the smiling salesgirl with a knack for selling hats became known as Ebby Halliday. The Dallas Morning News reports she was then transferred to Dallas in 1938 where she was the hat department manager at the W.A. Green Store.
She would eventually open her own boutique, where legendary Dallas businessman Clint Murchison would soon spot Ebby's special talent and sent a message to her through his wife.
@Mike_Rawlings eulogizes Ebby Halliday, dead at 104. @NBCDFWpic.twitter.com/rlbDzTzc6K

— Ken Kalthoff (@KenKalthoffNBC5) September 9, 2015
"The message was that if I could sell her those crazy hats, maybe I could sell his crazy houses," said Halliday.
Could she ever. Ebby became a realtor and went from hats to houses. As her success and profile grew, she met a dashing agent with the Federal Bureau of Investigation.
"I saw that man walk across the lobby of that old hotel and I thought, 'Uhhhh, I want to meet that man," Halliday said.
In 1965 Halliday married Maurice Acers, who was by her side as her business boomed.
"We grew as the city grew," said Halliday.
Ebby Halliday's 100th Birthday Bash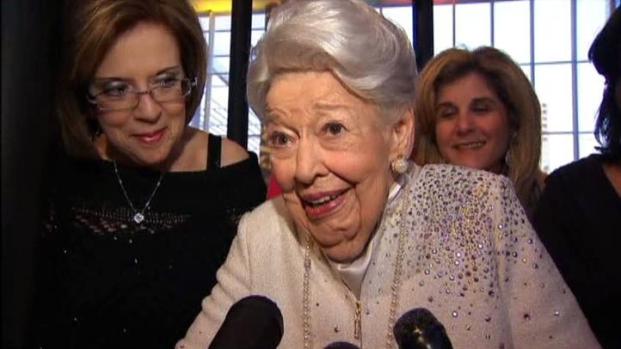 Along the way, she empowered countless women, whom she said were natural sales agents for homes, while becoming a celebrity of sorts -- an icon of American entrepreneurial spirit and one who always shared her good fortune.
"I feel that, have always felt that you have to give back in order to receive," Halliday said.
Halliday lost her beloved husband Maurice in 1993, but her other love endured -- work. In the twilight of her remarkable life, she still went to the office every day.
Throwback Thursday - Ebby Halliday
"Oh, work isn't work unless there's something you'd rather do!" Halliday said.
Since 1945, Hallliday's 70-year-old real estate company has grown to employ 1,700 people. In 2014, the firm participated in 19,200 transactions worth an estimated $6.64 billion, The Dallas Morning News reported.
The paper said in lieu of flowers donations may be made to Ebby's Place at the YW, The Ebby House at Juliette Fowler Communities, Happy Hill Farm and Academy or the charity of your choice.
"Ebby Halliday was an incredible woman who's legacy will be remembered long after her passing. She served as quite the example for women in starting a real estate business and then turning it into a household name. But more than that, she continued to be an smart, driven advocate, continually engaged in her community throughout her life. Her loss will be remembered," said Fort Worth Mayor Betsy Price.
A memorial service to celebrate the life of Ebby Halliday Acers will be held on Thursday, Sept. 17, at 3 p.m. at Park Cities Baptist Church, 3933 Northwest Parkway, Dallas.