What to Know
Amber Guyger found guilty of murder, as charged.

Guyger faces between 5 and 99 years in prison.

The trial's sentencing phase will resume at 9:30 a.m. Wednesday.
Former Dallas police officer Amber Guyger is guilty of murder in the deadly 2018 shooting of her unarmed neighbor Botham Jean, a Dallas County jury ruled Tuesday.
The jury reached the verdict in Guyger's high-profile trial after six days of witness testimony, but just a handful of hours of deliberation.
Cheers erupted in the courthouse as the verdict was announced, and someone yelled "Thank you, Jesus!" In the hallway outside the courtroom where Guyger was tried, a crowd celebrated in raised voices. When the prosecutors walked into the hall, they broke into cheers.
Guyger faces between 5 and 99 years in prison.
Jean's mother, Allison Jean, was the first witness the state called in the punishment phase of the trial. The beginning of Allison Jean's testimony centered around Botham Jean's education and his involvement in the church, before it turned to the night of the shooting and her life since September 2018.
"I cannot sleep. I cannot eat. It's just been the most terrible time for me," Allison Jean said. "I almost — I'm not able to work, but I just try to busy myself to see if it will get out of my head. But it's been very, very, very difficult."
Botham Jean's sister, Allisa Findley, told the jury that she and her mother cry a lot, her formerly "bubbly" 18-year-old younger brother, Brandt, has retreated as if into a shell, and that her father is "not the same."
Guyger Guilty of Murder, Sentencing to Continue Wednesday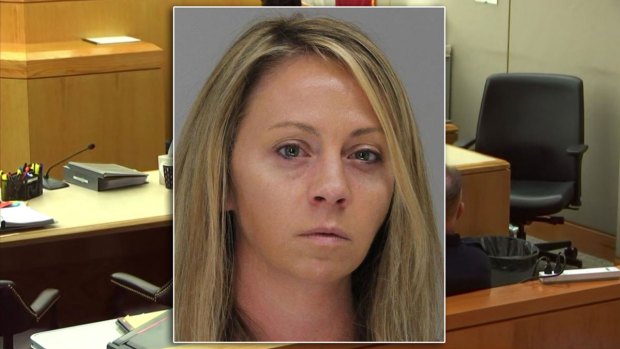 Botham Jean's Mother 1st to Take Stand in Sentencing Phase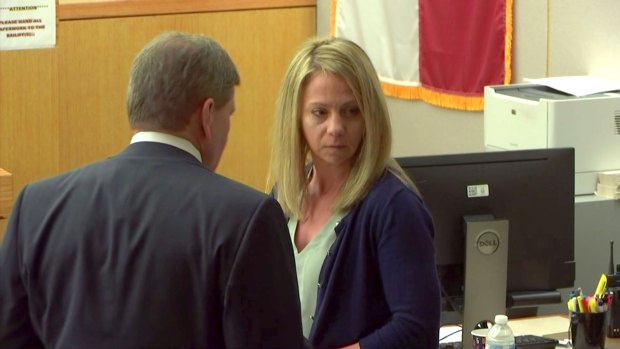 "It's like the light behind his eyes is off," Findley said.
She said her children are now afraid of police.
Court wrapped for the day around 4:15 p.m. Tuesday and Guyger was booked into Dallas County Jail at 4:43 p.m.
The sentencing phase of the trial will continue Wednesday at 9:30 a.m.
Judge Tammy Kemp instructed the jury Monday that it had to decide if the shooting of Jean was reasonable under the circumstances or, if not, decide whether Guyger was guilty of murder or manslaughter.
Legal experts said they did not expect the jury to reach a decision quickly.
The red "jury call" light illuminated shortly after deliberations resumed Tuesday, indicating the jury sought attention from the court.
Watch: Judge Reads Guilty Verdict for Amber Guyger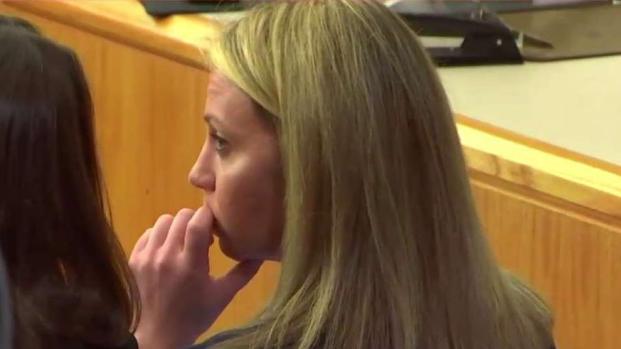 According to attorneys for the Jean family, the jury had two questions for the court. One concerned the definition of manslaughter, and the second was a request for more information about Castle Doctrine.
Those circumstances, according to Guyger's own testimony, occurred when she mistakenly entered Jean's apartment instead of her own in September 2018 and took him for an intruder who posed a threat to her life. Jean was not armed.
The jury was instructed by Kemp that they should first consider the murder charge and that if they did not find Guyger guilty of that charge they could consider the included offense of manslaughter. Kemp added that if members of the jury were torn on whether they should find Guyger guilty of murder or manslaughter, they should have resolved that conflict in the defendant's favor by finding her guilty of the lesser charge.
After the verdict was announced, Tim Ryan, the U.S. Chair and a senior partner of PricewaterhouseCoopers — the accounting firm where Jean worked — issued the following statement.
"Bo's death was a heartbreak for all of us at PwC. I'm asking you to remember the tremendous person we lost at the center of this, our beloved friend and colleague Bo. He is dearly missed, but we can make sure his impact lives on by being kind and generous to everyone around us."
The city of Dallas also released a statement, saying in part, "Given the current gag order in this trial and the pending sentencing, there will be no official statement from the city and its leadership at this time."
Dallas County Sheriff Official Comforts Amber Guyger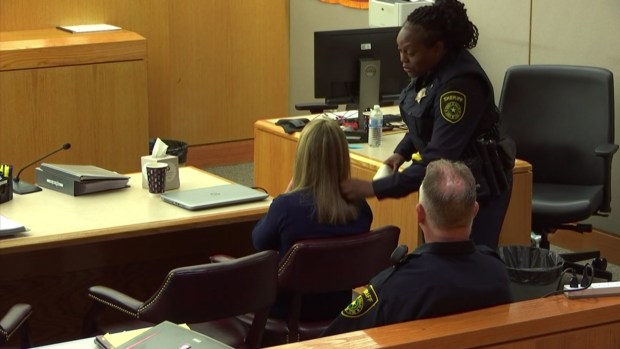 The basic facts of the unusual shooting were not in dispute throughout the trial. In September 2018, Guyger walked up to Jean's apartment — which was on the fourth floor, directly above hers on the third — and found the door unlocked. She was off duty, but still dressed in her police uniform after a long shift when she shot Jean with her service weapon.
Dallas County Judge Clay Jenkins' Statement on the Amber Guyger Guilty Verdict pic.twitter.com/CgOln9SyiS

— Judge Clay Jenkins (@JudgeClayJ) October 1, 2019
Jean, who grew up in the Caribbean island nation of St. Lucia, came to the U.S. for college and starting his career as an accountant. His shooting drew widespread attention because of the strange circumstances and because it was one in a string of shootings of unarmed black men by white police officers.
Guyger was arrested three days after the killing. She was later fired and charged with murder, but only spoke publicly about the shooting upon taking the witness stand last Friday.
Ex-Cop Amber Guyger Guilty of Murder
Witnesses for Prosecution Take Stand
Botham Jeans Mother Takes the Stand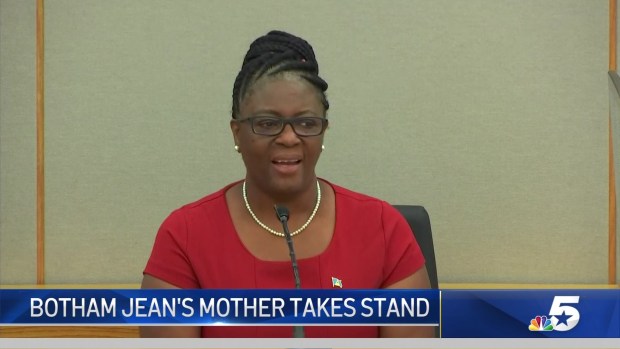 Botham Jean's Sister Takes Stand
Closing Arguments
Closing Argument: Prosecutor Jason Fine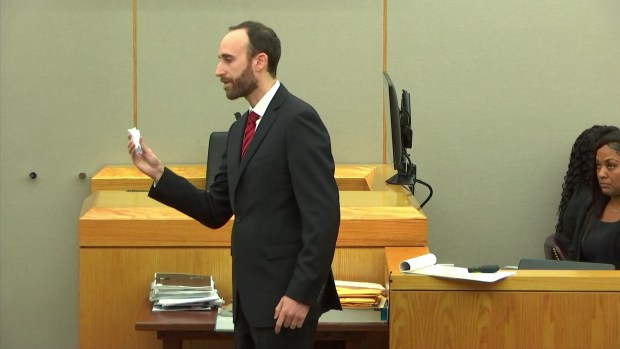 Closing Argument: Toby Shook, Defense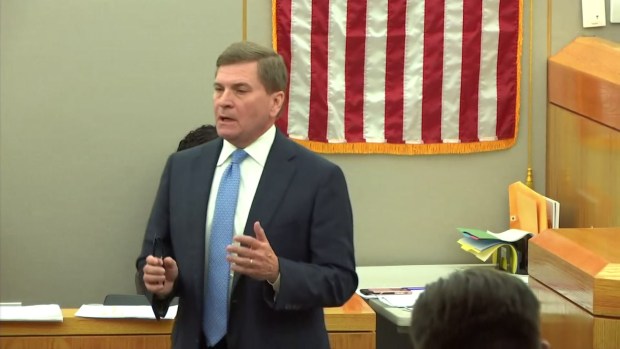 Closing Argument: Robert Rogers, Defense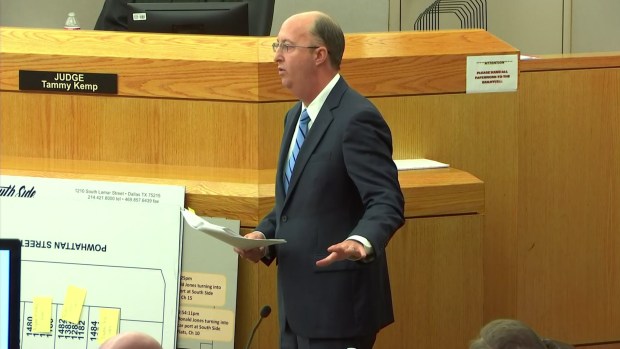 Closing Argument: Prosecutor Jason Hermus