The superintendent of the Dallas Independent School District has quit after nearly three years on the job.
Mike Miles cited family reasons in announcing his resignation Tuesday, effective after Thursday's board meeting, and said the timing was simply right for him to step down.
"We have put the foundation in place, just hired a chief of school leadership, we have a great cabinet ... I think we have accomplished a lot in three years. I think it's time for me to go back to Colorado ... I think this is the right thing to do," Miles said in an interview with NBC 5.
Miles joined DISD in July 2012 after six years as superintendent of the Harrison School District in Colorado Springs, Colorado. He said Tuesday morning it's time to rejoin his family in Colorado.
Mike Miles Resigns as Dallas ISD Superintendent (Raw Video)
Miles received a two-year contract extension last July but no raise to his annual salary of around $300,000.
Throughout his short career in Dallas, Miles has spent much of his time battling school board members, sometimes to keep his job.
Reaction After Dallas ISD's Mike Miles' Resignation
Miles, who this month fired three principals despite a school board vote to keep them, cited achievements including an updated teacher evaluation system. He also mentioned an increased focus on early childhood programs.
When asked by NBC 5's Julie Fine if the decision to fire the principals may have contributed to his resignation, Miles said he didn't think so and that from his perspective he's made decisions that, while not always popular, were done with the best interests of children and the district in mind.
One on One With DISD Superintendent Mike Miles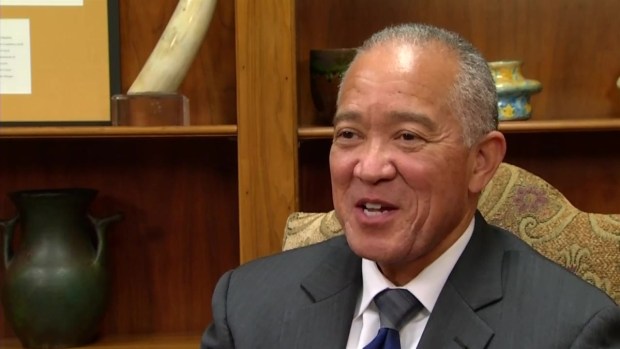 Dallas Mayor Mike Rawlings, an ardent supporter of Miles and his plan for school reform, said Tuesday he was sad to hear of his resignation but that he was also surprised he'd lasted as long as he had.
Rawlings added that it was critical a replacement be found quickly so that the plans in place for education reform in the district can stay on track.
They mayor hopes the next superintendent will have the support of both the board and educators in the district, bringing an end to turnover in leadership.
Dallas Mayor Comments on Miles' Resignation
Deputy Superintendent Ann Smisko will likely serve as acting superintendent. Eric Cowan, the president of the Dallas ISD School Board, said the board will meet Friday to accept Miles' resignation and to vote on his interim replacement. After that, Cowan said they'll begin to search for his permanent replacement.
Cowan said they hoped to have a superintendent in place by the start of the 2015-2016 school year, but that due to the short time frame that may not be possible.
Dallas has the state's second-largest public school district with about 160,000 students.
NBC 5's Julie Fine, Ken Kalthoff, Eric King and Scott Gordon contributed to this report.