Thousands of animals in our area are in need of homes. That's why NBC 5 and Telemundo 39 are partnering with more than 50 shelters throughout the region to help find these animals permanent loving homes. Animals range from puppies and kittens to snuggly adult dogs and cats.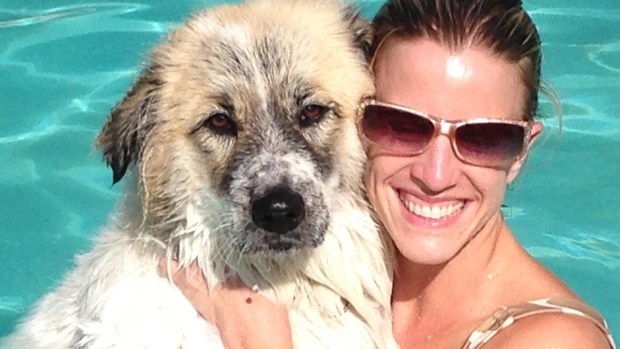 Your Shelter Pets III
On Saturday, Aug. 15, NBC-owned stations are taking part in "Clear the Shelters" Day, an initiative to help find new homes for cats and dogs waiting to be adopted.
Between 10 a.m. and 5 p.m. participating shelters have agreed to waive all adoption fees* (spay/neuter fee) that day in hopes of attracting even more people interested in giving a furry friend a forever home. However, other shelter fees may still apply.
The ultimate goal of the event is to help as many animals as possible find their perfect match. Last year, North Texans helped us find forever homes for more than 2,200 animals.
Surprisingly, only about 20 percent of people adopting a pet choose a shelter animal. No shelter wants to see any animals caged.
'Clear the Shelters' in North Texas
Finding these pets quality homes is even more critical during the summer after the populations at shelters swell due to abandoned and surrendered pets following spring births.
If you adopt a pet on Saturday, share your photo include @NBCDFW and the hashtag #ClearTheShelters or email your photo to isee@nbcdfw.com. Include your name, your pet's name and the name of the shelter!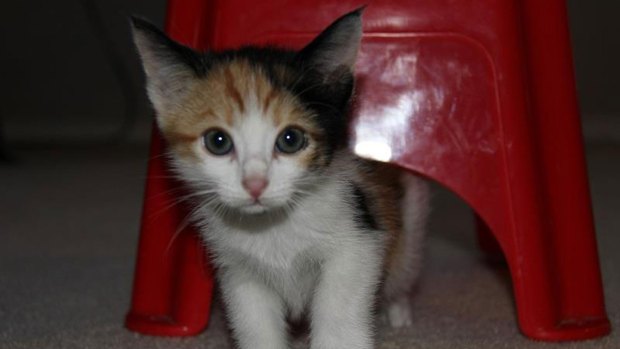 Your Shelter Pets II
Please refer to the map above or the list below (in alphabetical order by city) to find the participating shelter near you.
Arlington Animal Services- CLEAR!
1000 S.E. Green Oaks Boulevard
Arlington, TX 76018
817-459-5898
Balch Springs Animal Shelter
3117 Hickory Tree Road
Balch Springs, TX 75180
972-913-3006
Bedford Animal Shelter- CLEAR!
1809 Reliance Parkway
Bedford, TX 76021
817-952-2191
HSNT - Benbrook Waggin' Tails Adoption Center
9009 Benbrook Boulevard
Benbrook, TX 76126
817-249-3647
Burleson Animal Services- CLEAR!
775 SE John Jones Drive
Burleson, TX 76028
817-426-9283
Carrollton Animal Services
2247 Sandy Lake Road
Carrollton, TX 75006
972-466-3420
Tri-City Animal Shelter
1150 E. Pleasant Run Road
Cedar Hill, TX 75104
972-291-5335
Cleburne Animal Services
2375 Service Drive
Cleburne, TX 76033
817-556-8895
Coppell Animal Services
821 S. Coppell Road
Coppell, TX 75019
972-304-3515
Crowley Animal Control
101 E. Hampton Road
Crowley, TX 76036
817-297-2201 ext 3300
Dallas Animal Services - CLEAR!
1818 N. Westmoreland Road
Dallas, TX 75212
214-670-8246
Humane Society of Dallas County/Dog & Kitty-City
2719 Manor Way
Dallas 75235
214-350-7387
SPCA of Texas - Jan Rees-Jones Animal Care Center
2400 Lone Star Drive
Dallas, TX 75212
214-742-7722
Wise County Animal Shelter
119 Private Road 4195
Decatur, TX 76234
940-627-7577
Denison Animal Welfare Group
2500 W Morton Street
Denison, TX, 75020
903-465-4714
Farmers Branch Animal Adoption Center
3727 Valley View Lane
Farmers Branch, TX 75244
972-919-8770
Town of Flower Mound Animal Services
3950 Justin Road
Flower Mound, TX 75028
972-874-6390
Animal Hope Pet Adoptions- CLEAR!!
6708 South Hulen Drive
Fort Worth, TX 76133
817-984-1129
Fort Worth Animal Care and Control
4900 Martin Street
Fort Worth, TX 76119
817-392-1234
Humane Society of North Texas
1840 E. Lancaster Avenue
Fort Worth, TX 76103
817-332-4768
Noah's Ark Animal Shelter
2501 N Weaver Street
Gainesville, TX 76241
940-665-9800
Garland Animal Services
600 Tower Street
Garland, TX 75040
972-205-3570
Grand Prairie Animal Services
2222 W. Warrior Trail
Grand Prairie, TX 75052
972-237-8575
Grapevine Animal Control
500 Shady Brook Drive
Grapevine, TX 76051
817-410-3370
DFW Humane Society
4140 Valley View Lane
Irving, TX 75038
972-721-7788
Irving Animal Services
4140 Valley View Lane
Irving, TX 75038
972-721-2256
Joshua City Animal Shelter
100 Santa Fe Street
Joshua, TX 76058
817-774-9450
Keene City Animal Control
200 Pioneer Drive
Keene, TX 76059
817-933-1838
HSNT - Keller Adoption Center- CLEAR!
363 Keller Parkway
Keller, TX 76428
817-431-1170
HSNT - Keller Regional Adoption Center
330 Rufe Snow Drive
Keller TX 76248
817-743-4711
Humane Society of Cedar Creek Lake- CLEAR!
10200 County Road 2043
Kemp, TX 75143
903-432-3422
Lancaster Animal Shelter
690 E. Main Street
Lancaster, TX 75146
972-218-1210
Lewisville Animal Services
995 E. Valley Ridge Boulevard
Lewisville, TX 75057
972-219-3478
Little Elm Animal Services
1605 Mark Tree Lane
Little Elm, TX 75068
972-377-1989
Mansfield Animal Care and Control
407 Industrial Boulevard
Mansfield, TX 76063
817-276-4799
Collin County Animal Services
4750 Community Boulevard
McKinney, TX 75071
972-547-7292
SPCA of Texas - Russell H. Perry Animal Care Center
8411 Stacy Road
McKinney, TX 75070
214-742-7722
Mesquite Animal Services
1650 Gross Road
Mesquite, TX 75149
972-216-6283
Murphy Animal Control
203 N. Murphy Road
Murphy, TX 75094
972-468-4226
North Richland Hills Animal Adoption & Rescue Center
7301 Iron Horse Boulevard
North Richland Hills, TX 76180
817-427-6570
BARC, The Humane Society
335 Armory Road
Palestine, TX 75803
903-729-8074
All American Dogs
12860 Tischler Road
Pilot Point, TX 76258
972-382-3647
Plano Animal Services
4028 W. Plano Parkway
Plano, TX 75093
972-769-4360
Richardson Animal Services
1330 Columbia Drive
Richardson, TX 75081
972-744-4480
Richland Hills Animal Services
7049 Baker Boulevard
Richland Hills, TX 76118
817-616-3769
Royse City Animal Control
1101 N. Josephine Street
Royse City, TX 75189
972-635-6609
Sachse Animal Control
6436 Sachse Road
Sachse, TX 75048
972-675-9662
Saginaw Animal Services and Adoption Center
205 Brenda Lane
Saginaw, TX 76179
817-230-0460
Seagoville Animal Services
1330 E. Malloy Bridge Road
Seagoville, TX 75159
972-287-6838
Town of Sunnyvale Animal Control
371 Long Creek Road
Sunnyvale, TX 75182
972-203-4119
Terrell Animal Adoption Center - CLEAR!
201 East Highway 80
Terrell, TX 75160
972-551-6641
Watauga Animal Control - CLEAR!
5203 Watauga Road
Watauga, TX 76137
817-656-9614
Ellis County SPCA
2570 Farm to Market Road 878
Waxahachie, TX 75165
972-935-0756
Weatherford Animal Shelter- CLEAR!
403 Hickory Lane
Weatherford, TX 76086
817-598-4111
Wylie Animal Services - CLEAR!
949 Hensley Lane
Wylie, TX 75098
972-442-5268
More: Clear the Shelters Special Section
*The Adoption Fee (A.K.A. spay/neuter fee) will be waived at all participating shelters for "Clear the Shelters." Other shelter fees may apply. This offer is valid on Saturday, Aug. 15, 2015 only.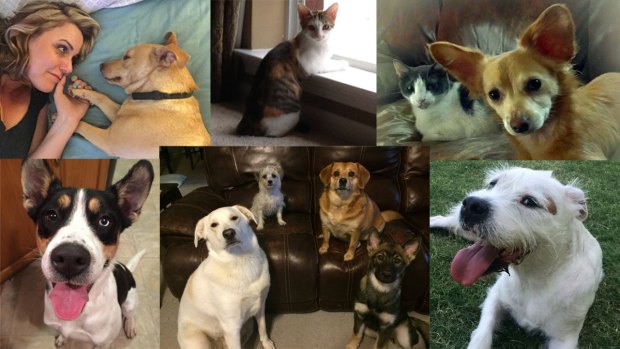 Your Shelter Pets 2015