Cheers erupted from the crowd Thursday as a bulldozer knocked down the Oak Cliff home where two teens were found dead in July.
The bodies of Shavon Randle, 13, and Michael Titus, 19, were found inside the home on the 2200 block of East Kiest Boulevard July 2; Randle was the subject of an Amber Alert issued June 28 after she was reported missing -- Titus was initially named a person of interest in the case. Arrest affidavits obtained by NBC 5 over the summer showed Randle's abduction started as retaliation for stolen drugs and that the teen was taken for ransom. In all, six people have been arrested in the case, though none have been charged with murder.
Randle's family had begged for months to see the house torn to the ground after she was discovered there following her kidnapping from her aunt's Lancaster home. Plans to do so were put on hold while investigators continued to scour the home for evidence, hopeful a clue would lead to an arrest.

Randle's family renewed a call to have the house torn down last month.
"We're happy to see it down. I mean, we're going to be constantly reminded of it, but at least we don't have to see it passing by," said Shavon's mom, Shaquana Persley.
A large crowd gathered for the demolition sporting T-shirts with Randle's picture and posters asking for justice in the case.
City of Dallas Demolishes House Where Teens Were Killed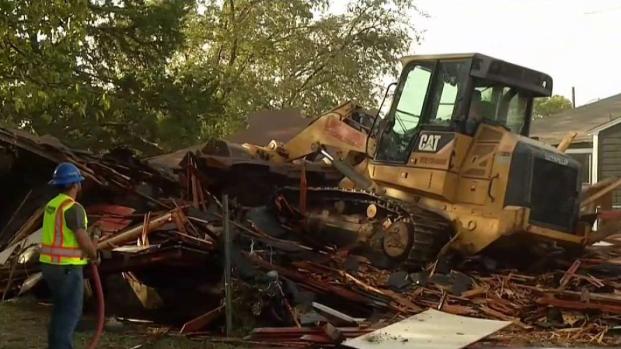 Randle's great-aunt, Cynthia King, was among them, sledgehammer in hand. She waiting patiently while the bulldozer knocked the small frame house to the ground in a few swift punches.
"I'm going to take a swing at it real hard, so I can release whatever I still have inside, that anger. Because I don't want to be angry, you know. I really want to find joy in this because I believe in some powerful people," said King. "I know it's going to be alright because God's already worked it out."
Dallas Mayor Pro Tem Dwaine Caraway was on hand and told the neighborhood a tree will be planted on the Kiest Boulevard lot in Shavon's memory once the last of the home's remains are cleared away. He also shared plans to acquire another abandoned home next door.
House Where Shavon Randle, Michael Titus Killed Demolished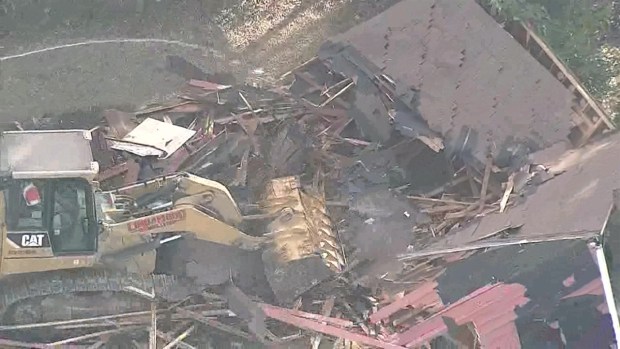 Caraway suggested it would also be torn down so the space could be converted to a pocket park for the neighborhood.
The July murders of Randle and 19-year-old Michael Titus renewed calls for the removal of blighted properties, which many say are a haven for crime. In 2016, the City of Dallas demolished 275 abandoned problem properties.
Published at 8:53 AM CDT on Oct 19, 2017 | Updated at 7:22 PM CDT on Oct 19, 2017