Dwayne Caraway's legacy in Dallas is tarnished after he admitted to taking bribes of $450,000 in the scandal that led to the shut down of Dallas County Schools.
Caraway began serving on the Dallas City Council in 2007, and stayed in office until 2015 after hitting the term limit.
After taking a two-year break, in which he challenged the seat of Dallas County Commissioner John Wiley Price and lost, he won back his 4th District seat in 2017 and was named the Mayor Pro Tem.
Dallas Mayor Pro Tem Dwaine Caraway Pleads Guilty to Charges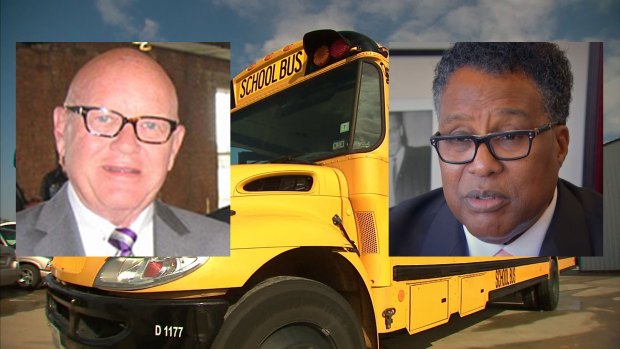 Throughout his career Caraway championed himself a voice of the people.
During his time in office, he worked to get rid of seedy hotels and promote development in Oak Cliff. He also was instrumental in the development of a deck park in Oak Cliff - much like the one built in Uptown.
In 2011, he briefly served as acting Mayor of Dallas when Mayor Tom Leppert resigned to run for U.S. Senate.
He had his share of controversial issues at City Council. While acting mayor, he gave convicted dog abuser Michael Vick the key to the city. On a more positive note, he pushed for a plastic bag ban to curb excess litter. He also wanted to get rid of "saggy pants" and launched a city-wide initiative asking young people to "keep it a secret" and pull up their pants.
See some of the highlights of Caraway's career and his involvement in the DCS scandal in the timeline below.

Dallas Mayor Mike Rawlings issued a statement on Caraway's admission Thursday, and acknowledged that despite being saddened by the news of his involvement in the DCS scandal Caraway had also done many positive things for the city in his tenure.

"Mr. Caraway championed much good in his time in public service, particularly for the youth of our city. I appreciate that he is admitting his crimes and sparing the city what could have been a drawn out legal battle," Rawlings said.