Southlake police and firefighters are investigating after a vehicle traveled off the side of an overpass Monday afternoon.
The crash happened on State Highway 114 (also known as Northwest Parkway) at North Kimball Avenue at about 1 p.m.
Witnesses told police that a black Kia Soul was traveling westbound on SH 114 when it veered into a median, then drove off the roadway between the east and westbound lanes of SH 114. The vehicle landed on North Kimball Avenue below.
Vehicle Plunges over Southlake Bridge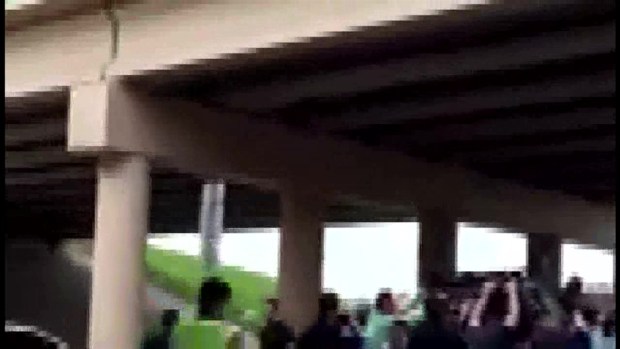 The driver, a 25-year-old female, was transported to Baylor Scott and White Hospital in Grapevine with serious injuries.
Police said North Kimball Avenue beneath the SH 114 overpass was closed in both directions for several hours. It has since reopened.