A Balch Springs house, which doubles as a church, is the center of an international investigation surrounding the death of a 2-year-old child and an apparent attempt to raise the child from the dead.
The investigation began with a tip to police last Thursday that informed investigators a child had died on Sunday, March 22, and that the parents had not reported the death to authorities.
The house in question is in the 12000 block of Duke Drive, according to police.
The single-story, red brick home serves as the home of the Congregacional Pueblo de Dios, according to neighbors, with multiple services held each week for dozens of members.
Balch Springs Police Investigate Attempted Resurrection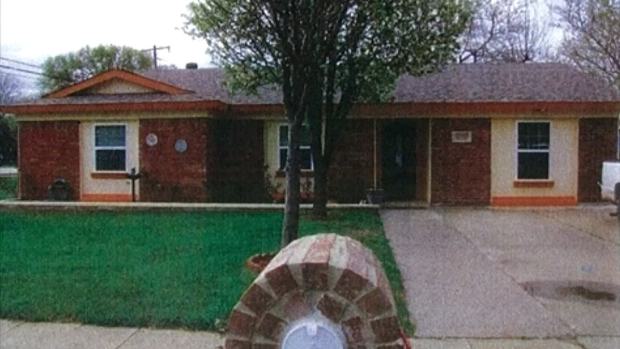 Instead of telling police about the child's death, a witness told investigators "that a 'rising' ceremony was done on [March 22] to attempt to resurrect [the child] from the dead," according to a search warrant affidavit obtained by NBC 5 and read in full at the bottom of this article.
In addition, the witness told police the parents wrapped the child's body in a sheet and drove to Mexico for a burial service, according to the documents.
Investigators were directed to locate inside the house, "any and all locations and items which DNA could be located that could have caused the injuries to the victim, including bedding from the victim's bed and the victim's mother's bed and any other items that could cause the injuries to the victim. Any clothing, toys, photos or any other personal items of the victim," according to the search warrant affidavit.
Detectives were also instructed to recover, "any audio, video recording devices inside…such as digital video recorders…with video of a rising from the dead ritual," according to police.
WATCH: Miracle Baby Born Without Nose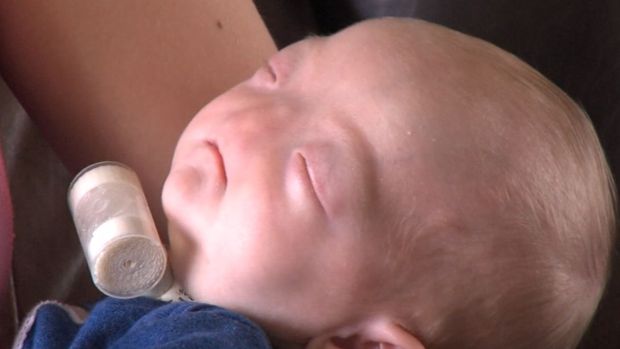 A longtime neighbor told NBC 5 she knew that members of the household in question traveled to Mexico recently.
"They told mom that they went to Mexico. They were in Mexico the whole week of spring break," said neighbor Crystal Guerrero. "And now I'm hearing this. And it's kinda creepy. I would never think that would happen right across the street from my house."
Other neighbors also expressed concerns to NBC 5 about what happens inside of the house in question.
"That scares me because all this time they've been claiming they're Christians," said neighbor Edward Guerra, who said a woman from the house had previously invited him to attend services inside. "To find out that they're doing this – I don't know. I don't know what to think about it."
"That scares me, because all this time they've been claiming they're Christians. I see people be at this house Wednesday, Fridays, Sundays. Packed. And I'm thinking they're Christians. Each time the mom says, 'Hi. Bye', I would never in my life think that's going on in this house."
Investigators have yet to be able to speak with the parents of the child, or any other church members, who may have traveled to Mexico for the burial ceremony, according to Balch Springs police.