Editor's note on Dec. 30, 2018:This story was published in December 2010.
An Arlington police officer responding to a domestic disturbance call was shot and killed Tuesday evening while trying to protect an 11-year-old girl, police say.
At about 7:30 p.m., rookie police officer Jillian Michelle Smith, 24, was dispatched to the Arbrook Park apartment complex, on the 3800 block of Mahonia Way, to take a report for a domestic assault.
While taking that report, 38-year-old Barnes Samuel Nettles entered the apartment and pulled a weapon, police said. Smith then moved to protect the daughter of 29-year-old resident Kimberly Deshay Carter as Nettles opened fire, police said.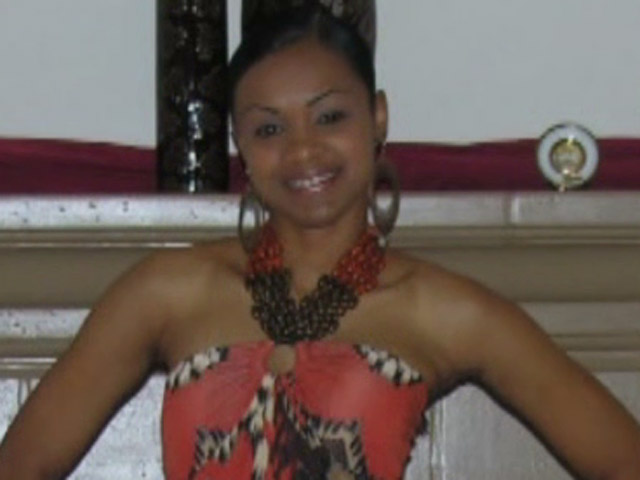 At 7:50 p.m., the Arlington Police Department received a report of gunshots at the apartment complex. Responding officers arrived to find Smith, Carter and Nettles all deceased inside the apartment.
A source close to the investigation said that Carter had called the police because her ex-boyfriend had assaulted her and that she wanted to file a report. Nettles was not believed to be at the scene.
There has been some speculation as to whether or not Smith, who graduated from the police academy over the summer and completed her field training on Dec. 13, should have been alone while responding to the domestic disturbance report. Arlington's Sgt. Dace Clifton said the department typically sends one officer out for Priority 3, report-related calls, such as the one Smith was responding to and that protocol was followed.
The Investigation
Arlington police said Wednesday that Nettles (pictured, left) entered the apartment, and upon seeing Smith, pulled out a weapon and opened fire. Investigators said he then went into a back bedroom where he shot and killed Carter before returning to the living area where he turned the gun on himself.
At some point, the 11-year-old girl escaped and went to a neighbor's residence. She is now in the custody of other family members.
According to investigators, Nettles has a history of priors including harassment calls to Carter and an arrest in September for an assault charge in connection with Carter's sister and her mother. He was arrested at home following that charge and held in lieu of a $5,000 bail for the warrants. He bonded out the same day as his arrest. A court date was pending for that incident. It is not yet known if a protective order was in place.
Nettles was also a registered sex offender in Arlington for an offense that occurred in Washington state in 1997. He was convicted of sexual assualt of a child and sentenced 15 months. The victim was a 16-year-old girl. Nettles was 24 at the time of that incident.
Officer Jillian Michelle Smith (1986 - 2010)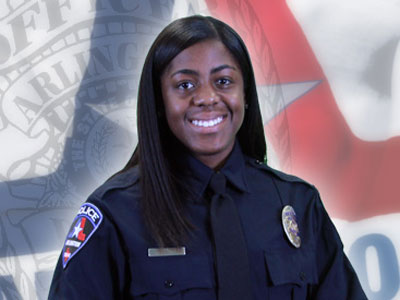 Jillian Michelle Smith, a rookie who recently completed her field training on Dec. 13, joined the 41st Class of the Arlington Police Academy last February. She graduated on Aug. 20.
Smith was raised in Arlington and, according to the APD, "first became interested in going into law enforcement in the sixth grade while participating in the DARE program." Smith attended Seguin High School and later graduated from the University of Texas at Arlington with a Bachelor of Arts in Criminology and a minor in Sociology. She has been a long-time member of the Mt. Olive Baptist Church in Arlington.
Arlington Police Chief Theron Bowman said Smith did an excellent job in field training and worked with the longest-tenured and toughest trainers the department has on staff. Bowman added that, "Officer Smith was living her dream of being an Arlington police officer. This was the only department to which she applied and she recently celebrated her 24th birthday. This department, and the city of Arlington, will greatly, greatly miss Jillian Smith."
"She believed in the city. She believed in this community and she loved what she did. My heart goes out to her family," said Arlington Mayor Robert Cluck. "I remember at graduation, how she stood out with her beautiful smile. and how she came across the stage very happy, shaking hands with me and the rest of the people on the stage. You could tell that she had just achieved what she had been working for, for a very long period of time."
Smith is the second Arlington officer to die this year in the line of duty, and the 8th in the department's history. In January, 34-year-old officer Craig Gordon Story died when his police motorcycle collided with a school bus and burst into flames.