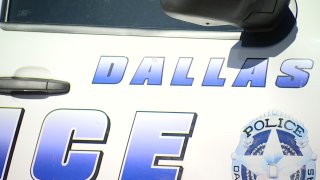 A 57-year-old man surrendered to police Thursday after being accused of the murder of a 61-year-old man, Dallas police say.
Just before 8 p.m. on July 4, Dallas police said they were called to a shooting in the 2900 block of Gould Street.
Police said 61-year-old Ronnie Joseph Berry was shot several times in the street. Dallas Fire-Rescue transported him to a local hospital where he died.
Michael Burney, 57, surrendered on Thursday, police said. He was transported to a local jail and charged with murder.
Berry's death was part of a violent Independence Day in Dallas, where 14 people were shot in five separate incidents across the city.