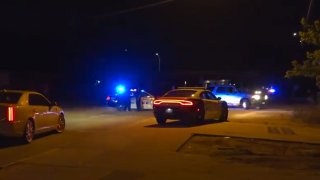 A 54-year-old man has died after he was found with gunshot wounds in an SUV in South Dallas, police say.
Officers responded at about 11:50 p.m. to a shooting call in the 4900 block of Botham Jean Boulevard, where they found the man shot.
Kevin Renard Winston was taken to a local hospital, where he was pronounced dead, police said.
Police did not provide any additional details, and continue to investigate the shooting.