Authorities said a twin-engine plane that crashed Thursday morning at a regional airport in south-central New Mexico, killed five people from Granbury, Texas.
New Mexico state police and Lincoln County emergency management officials said the plane apparently overshot the runway at the Sierra Blanca Regional Airport near Ruidoso.
State police said Rodney Duree, the pilot, was killed in the crash, along with his wife, Delanie Duree, 44; Lake Duree, 11; Keri Richey, 44, and Karl Richey, 46.
The Richleys' sons, 12-year-old Christopher and 16-year-old Alexander, were airlifted to El Paso for treatment. Their conditions were not immediately known.
Neighbors Remember Family Killed in Plane Crash
Federal Aviation Administration spokesman Lynn Lunsford said FAA officials are trying to determine the plane's route before the 10 a.m. MDT crash.
No flight plan was filed for Thursday, but the pilot received a weather briefing Wednesday for flight conditions between Cleburne and Ruidoso, Lunsford said.
"We do not know whether he completed the flight on Wednesday or waited until today to depart," he said. "There was no contact with air traffic controllers."
5 Killed, 2 Injured in N.M. Plane Crash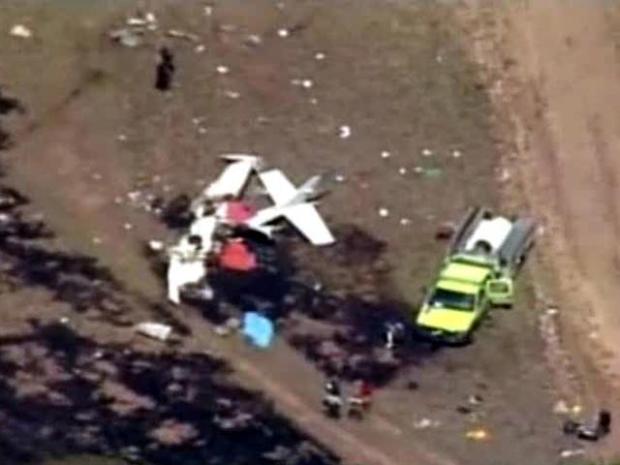 Cleburne city spokesman Charlie Hodges said the aircraft had stopped Thursday morning in Cleburne. The plane, piloted by two men, landed at 8:08 a.m. CDT, and two women and three children boarded with their luggage.
Neighbors said the Durees were going to New Mexico to spread the ashes of a recently deceased loved one.
Cessna Pilots Association Executive Director John Frank said a Cessna 310 has room for six people with a luggage compartment toward the rear. The only way seven passengers can fit into the aircraft is when one or more are under the age of two -- what pilots consider "an infant in arms," he said.
Raw Video: Ruidoso Plane Crash
"This will all come out as things get sorted out as to who was on board and the ages and all of that, but the aircraft has a maximum of six seats," Frank said.
The tail number shows the six-seat Cessna 310 is registered to Rod Aviation in Granbury. which is owned by Rodney Duree. Duree was a former board member of the Granbury's Aviation Board.
"I am a pilot, I've flown with Rodney, he is a good pilot. And so I'm surprised that something like this happened," said Jamie Reiner.
Authorities said it was too early to tell what might have caused the crash. Investigators with the FAA and the National Transportation Safety Board were en route to the airport, about 130 miles south of Albuquerque.