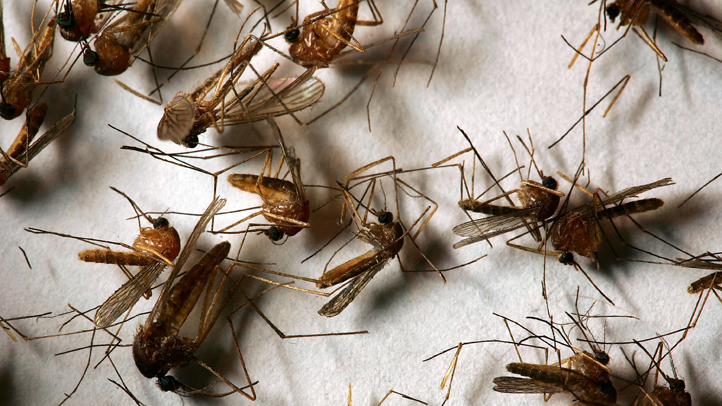 A third person in Dallas County has died after contracting West Nile virus, health officials say.
Dallas County Health and Human Services confirmed the death Friday afternoon and said the patient lived in the 75050 zip code.
Further information about the patient will not be released.
Local
The latest news from around North Texas.
The zip code covers an area of Grand Prairie that borders the Dallas/Tarrant county line to the west, Irving to the north and east and state Highway 180 to the south.
The county's other fatalities occurred in zip code 75204 and 75205.
To date, Dallas County has a total of 82 confirmed cases of West Nile virus.
To report or inquire about mosquito activity in the Dallas County area, contact 214-819-2115 or visit the DallasCounty.org West Nile virus web page.
Get tips on symptoms of West Nile and West Nile prevention for Tarrant, Dallas, Denton, Collin and Parker counties here.
West Nile Facts
Most people bitten by a West Nile virus-infected mosquito will not show any symptoms. Symptoms, if they appear, are fever, headache, nausea, body aches, swollen lymph nodes and skin rashes.
Fewer than 1 percent of those infected with West Nile virus experience the serious form of the illness. Serious symptoms include high fever, severe headache, neck stiffness, disorientation, tremors or convulsions, vision loss, muscle weakness and numbness or paralysis.
Both Dallas and Richardson are urging residents to:
Drain standing water around their homes to reduce mosquito breeding grounds.
Dress in pants and long sleeves when outside, but avoid becoming too hot.
Apply an insect repellent that contains DEET to exposed skin and to clothing when outdoors.
Stay indoors at dusk and dawn, when mosquitoes are most active.