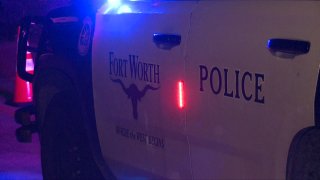 A 3-year-old girl was injured in a shooting on Sunday that Fort Worth police say they believe took place in the Stockyards.
A man walked into the Tarrant County Jail on Sunday afternoon holding his daughter, who was suffering from a gunshot wound, Fort Worth police said.
According to police, officers believe the child sustained the gunshot wound while inside a vehicle.
The 3-year-old was pronounced dead on Wednesday morning shortly after 8 a.m. at Cook Children's Medical Center.
Police said officers have yet to determine if the shooting was accidental.
The incident is still under investigation, police said.