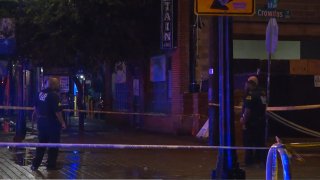 Two people were wounded early Sunday in a shooting in the Deep Ellum entertainment district, Dallas police say.
More than one person started shooting at about 2:40 a.m. near Main and Crowdus streets, police said.
The two people who were shot had injuries not thought to be life-threatening. They were taken to a local hospital and were in stable condition Sunday morning, police said.
Police did not provide any additional information about what led to the shooting and no arrests had been made.