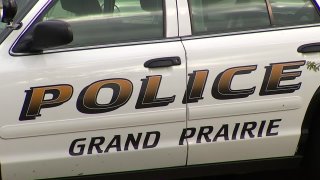 The Grand Prairie Police Department is investigating a fatal collision that occurred late Friday night.
According to Grand Prairie Police, the crash occurred in the 3700 block of East Main Street at approximately 9:40 p.m.
Police said the driver of an Acura was traveling east on Main Street when it left the roadway for unknown reasons and overturned into a drainage ditch.
The Grand Prairie Fire Department extricated two adult males from the vehicle and transported them to a local hospital where they were pronounced dead, police said.
According to police, the investigation into the crash is ongoing.