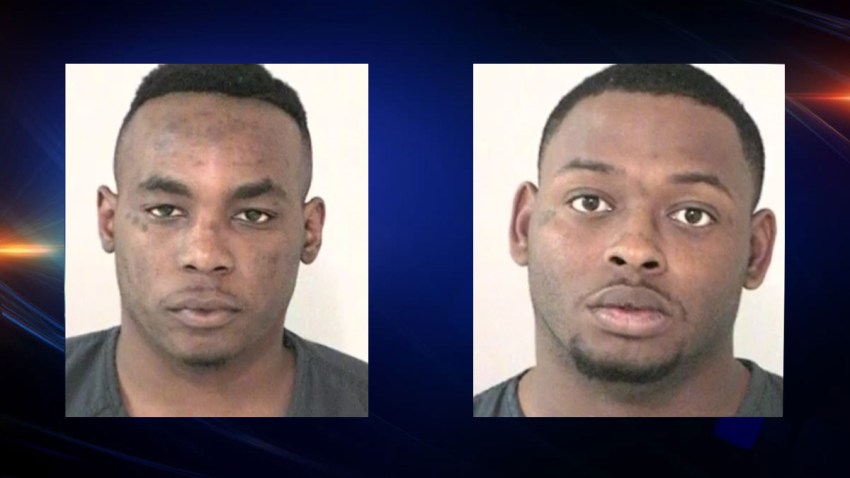 Two Fort Worth men were arrested after walking into a Katy gym and stealing several cellphones Wednesday, Houston police said.
Police said Marcus Mims and Rian King, both 23, went into the Lifetime Fitness gym at about 4 p.m. and stole cellphones from people who were working out.
Several gym customers became suspicious and followed the two into the parking lot. Mims and King ran over an 18-year-old man and hit another vehicle trying to drive away. The teen was treated for injuries that were not life threatening.
Local
The latest news from around North Texas.
Police said they found the pair hiding in a restroom at a nearby Kroger. After searching the store's trash cans, they found five cellphones.
Mims and King were charged with aggravated robbery and remain in the Fort Bend County Jail. Bail amounts have not been set.