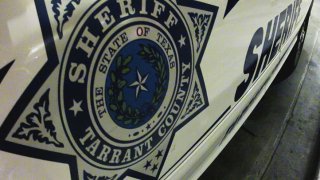 A teen faces a murder charge in the death of an 18-year-old who was shot in the head Saturday in southern Tarrant County, the Tarrant County Sheriff's Office says.
At approximately 8:47 p.m. on June 5, deputies said they responded to a shooting call in the 4100 of Great Belt Drive. Upon arrival, deputies found 18-year-old Devin Angel with a gunshot wound.
Angel was transported to a local hospital, where he died, authorities said.
On June 6, 17-year-old Enrique Mascarro was arrested for the murder and booked into the county jail, the Tarrant County Sheriff's Office said.
He's being held on a $150,000 bond. It's not clear if Mascarro has obtained an attorney.
Officials have not yet revealed a motive for the shooting.
Editor's note: This story has been updated to reflect the correct name of the victim.