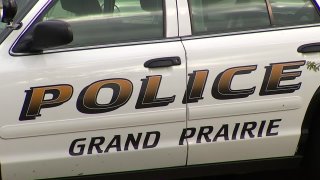 One person was killed and four people were injured in a crash Friday night on Interstate 20, Grand Prairie police say.
At about 10:14 p.m., a car driving at a high speed lost control and hit a guardrail on I-20, near U.S. Highway 161, police said.
The five people in the car were hospitalized, and a 17-year-old passenger died of his injuries, police said.
The four other people who were injured in the crash are expected to survive, police said.