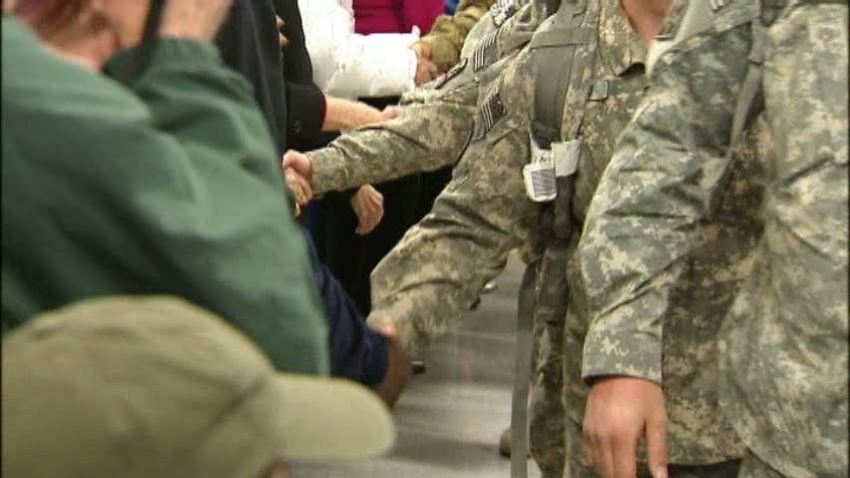 The welcome mat laid out this morning by U.S. Army Chief of Staff Gen. George W. Casey Jr. greeted the 1 millionth soldier to pass through DFW International Airport on the way to a little R&R vacation.
Local
The latest news from around North Texas.
Volunteers from the Welcome Home a Hero program joined the good general in the ceremony, which was scheduled to take place about 9 a.m. Tuesday. If the troops were flying on American Airlines, it might have been later, much later.
Still, it's all good. According to a news release, "Since 2004, volunteers of DFW's "Welcome Home a Hero" program have greeted the men and women of the armed forces as they return home from service in Iraq and Afghanistan for two weeks of well-deserved rest and recuperation," and that's an effort worthy of applause.
And more from the release: "To date, more than 110 community and civic organizations and businesses numbering over 10,000 individual volunteers have participated in the DFW Welcome Home a Hero program … making the program one of the largest ongoing community service efforts in North Texas."
A salute … to all of them, volunteers and military personnel alike.
---
Bruce Felps owns and operates East Dallas Times, an online community news outlet serving the White Rock Lake area. He is not fond of war but he respects the warriors.
Copyright FREEL - NBC Local Media