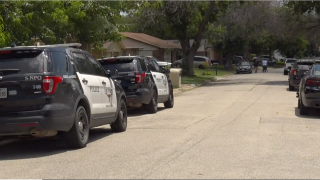 A woman was fatally shot Saturday in Fort Worth in what police described as a domestic homicide.
Officers responded shortly before 10 a.m. to the 1300 block of Royster Road, where they found the woman with gunshot wounds.
The Tarrant County medical examiner's office identified her as 61-year-old Alice Brown.
Homicide detectives are speaking with a male who admitted to shooting the victim, police said.
Police did not disclose the relationship between Brown and the person they were interviewing.
According to the Fort Worth Police Department, officers arrested 21-year-old Calvin Brown in connection with the shooting.
Brown is currently being held in Tarrant County jail. His bond is set at $50,000.