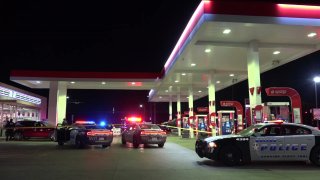 A 38-year-old man is dead after a shooting at a Dallas 7-Eleven early Friday morning, police say.
The shooting happened at about 3:30 a.m. at a 7-Eleven at the intersection of Singleton Boulevard and Loop 12, Dallas police said.
Police said when officers arrived they found a man, identified Saturday as 38-year-old Brigido Cisneros, with multiple gunshot wounds lying outside the front entrance to the convenience store.
Surveillance video inside the store captured an argument between the victim and a 7-Eleven employee, police said. The employee, 21-year-old Junior Shushay Mekonnen Gebremariam, had a handgun and shot Cisneros "multiple times," according to Dallas police.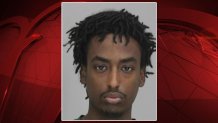 Police said Gebremariam stayed at the scene and was arrested for murder.
He posted $250,000 bond and was released Friday night.