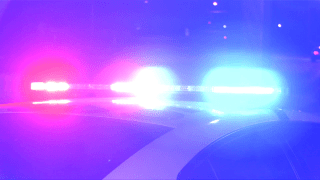 A man was fatally shot while reportedly attempting to rob another man Tuesday night at a gas station in South Dallas, police say.
Officers arrived at about 7:30 p.m. to the Texaco in the 3300 block of South Haskell Avenue, near Dolphin Road, where two men had been shot.
Police said they spoke with a witness and reviewed surveillance video and evidence at the scene and determined that 48-year-old Demetrice Howard approached the witness from the driver's side of the vehicle and attempted to rob him.
A 19-year-old passenger in the vehicle exchanged fire with Howard, police said.
Both men were hospitalized and Howard died of his injuries. The 19-year-old was was treated for a gunshot wound to the upper chest, and was reported to be in stable condition with injuries not thought to be life-threatening.
The case will be submitted to the Dallas County District Attorney's Office for a grand jury referral.