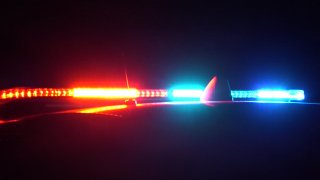 An adult male and a 10-year-old boy were injured in a shooting outside a basketball gym in Fort Worth Sunday night, Fort Worth police say.
The shooting, which did not involve students, happened in the parking lot outside the North Crowley Ninth Grade Campus after a youth basketball game, a Crowley ISD spokesperson said.
Police said two people were shot around 7 p.m. Sunday. Both the man and the boy had injuries that were not believed to be life threatening, Fort Worth police said.
An ambulance took the man to John Peter Smith Hospital, while the 10-year-old was taken to Cook Children's Hospital in a private vehicle, police said. The boy was expected to undergo surgery, possibly to retrieve a projectile, police said.
A youth organization rented out the facility Sunday night, the district spokesperson said.
Fort Worth police said they were investigating the incident.