Spin Check: Sgt. Johnson Ad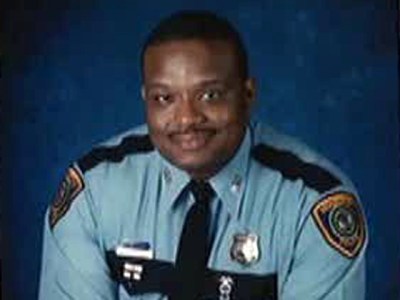 What is Spin Check? As part of our coverage of Decision 2010 and the elections that affect Texas, we put political ads to the test.
There are some ads that are tough to Spin Check because of the raw emotion involved. Gov. Rick Perry's latest ad, "Sgt, Johnson," is one of them.
The 30-second TV spot features Sgt. Joslyn Johnson of the Houston Police Department talking about her husband, who was killed in the line of duty. Here's the text of the ad:
"I'm Joslyn Johnson.
Four years ago, my husband, Rodney, was murdered in the line of duty by an undocumented alien who had been convicted and arrested several times before.
And, in fact, he had been deported.
In the past, Bill White supported sanctuary city policies that made it difficult for officers to safely do their jobs.
I trust Gov. Perry to secure our safety.
Bill White had his opportunity as the mayor of Houston, and he failed.
Join me in supporting Rick Perry."
It's tragic and true what happened to Johnson's husband.
However, the claim that "Bill White supported sanctuary city policies that made it difficult for officers to safely do their jobs," is FALSE, mainly because there is no legal definition of a "sanctuary city." Also, the city of Houston has no official policy.
Perry's camp also points to an article in which Houston officers were asking for changes in enforcing the laws. White rebuffed the request but later opted for a different program that uses a federal database.
But here's where the arguments start up.
Perry's campaign points to reports that say Houston fosters "sanctuary city" policies. Perry's folks also say a 1992 order that says Houston police officers "shall not make inquiries as to the citizenship status of any person" as the nail in the coffin that Houston is a sanctuary city.
But in 2006, Houston police sent out a "reminder" of their policy, stating that officers "will NOT detain or arrests persons solely on the suspicion that they are in this country illegally."
So who is right? That's still being debated.
To make things even more confusing, the city of Houston and the Texas Department of Public Safety (that's the state troopers) have similar dealings when it comes to dealing with illegal immigrants.