Spin Check: Rick Perry Rap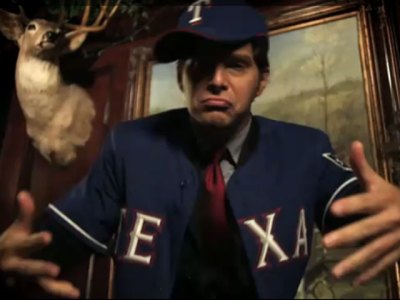 What is Spin Check? As part of our coverage of Decision 2010 and the elections that affect Texas, we put political ads to the test.
Gov. Rick Perry has a rap video out.
Well, someone posing as Perry does.
Filmmakers for Bill White released a spoof rap video called "Money on my Mansion." The ad disses Perry and makes claims about his tenure as governor. Let's spin check some of it.
One of MC Perry's lines is:
"I'm Rick Perry. Texas hip-hop. Used to be Democrat. Then I flip-flopped."
That's TRUE.
Perry was a three-term Democratic state representative before he switched to the Republican Party.
The rapper also says:
"Back in June '08, my mansion caught fire. It was ugly. But not detrimental. Used the taxpayer money and got me a rental."
That's also TRUE.
Perry moved into a rental home during the renovation of the governor's mansion and then after an arsonist torched it. The $9,000 rental price tag is paid for by taxpayer money. The Austin American-Statesman has a slideshow of the place.
Finally, the fake MC Perry also says:
"Trans Texas Corridor, that's my plan. Bulldoze acres of private land."
That's TRUE.
Perry did support the TTC, as it is known. But Perry and officials with the Texas Department of Transportation have told the media the TTC is dead. The main part of plan was killed by lawmakers and transportation officials.