White Hits Dem Territory Hard in Election's Final Days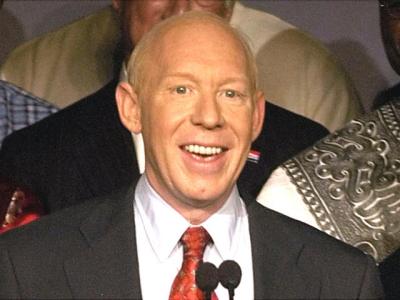 Democrat Bill White appeared pumped up Friday as he pushed for votes in traditionally Democratic territory with just four days left before the election.
A cadre of popular Democratic local elected officials joined White for a boisterous rally at Don Pedro's Mexican Restaurant in deep south San Antonio, where White told the crowd not to worry about polls showing him trailing Republican Gov. Rick Perry by as much as double digits.
"The results of this election have not been written. They will be written based on what Texans do in the next four days," he told the crowd.
White, the former Houston mayor, reminded supporters that he grew up in San Antonio, that his parents were teachers and that his San Antonio relatives worked at a local Air Force base and in the construction business.
Rodolfo Perez, 73, a retired electronics worker, didn't have to be convinced to vote for White. He'd already cast his vote for White and all other Democrats on the ballot.
"First day," Perez said. "Straight ticket."
He said his family members are worried about rising college tuition and think that White will help curb the increase.
"The newspaper is saying that he's behind, but I doubt it because I've been talking to a lot of people," Perez said, adding that he knows some Republicans who are voting for White.
A newly released poll conducted for major Texas newspapers show Perry, who's seeking a third full term, leading White among likely voters, 49 percent to 37 percent. Green Party candidate Deb Shafto has 3 percent and Libertarian Kathie Glass has 2 percent in the poll. The rest were undecided or declined to answer.
The poll was done for The Dallas Morning News, the Houston Chronicle, the San Antonio Express-News, the Austin American-Statesman and the Fort Worth Star-Telegram. It was conducted by Blum & Weprin Associates Inc. of New York and has a margin of error of plus or minus 3.8 percentage points. Pollsters conducted the survey Oct. 22-27 and questioned 673 likely voters.
White, dismissing those results, said the poll assumed far more Republican voters would be turning out that what he says appears to be happening in early voting.
After months of visiting all parts of Texas, including GOP strongholds, White has been spending a lot of time this week paying attention to hard-core Democrats to drive up their turnout.
After San Antonio, White headed to Austin to meet with volunteers.
Perry was traveling Friday to several cities in West Texas.