Timing, Mixed Messages Hurt White Campaign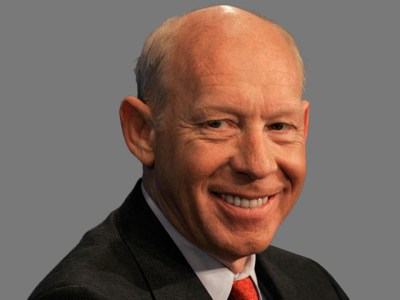 He was the first Democrat in a generation said to have a real shot at winning the Texas governor's race, but Bill White picked an awful year to stage a revival of his moribund party. And his scattershot campaign rhetoric never threw Gov. Rick Perry off his game.
White conceded to Perry in a speech at a Houston hotel to cheering supporters. Later he released a statement to his supporters -- which you can read here.
Even if White had run a flawless campaign, many voters on Tuesday were unwilling to look past a party label that -- long tarnished in conservative Texas -- has been dragged down by an unpopular President Barack Obama and a federal government that many see as reckless and out of touch.
In the final days of the campaign, Perry repeatedly made White and the White House one and the same, calling the former Houston mayor an "Obama style individual" while running side-by-side pictures of the two men in his campaign ads. It didn't hurt that Perry had already positioned himself as a tea party loving conservative in a state that has weathered the economic downturn better than most, and where the GOP has a built-in advantage of several points among state voters.
"The fundamentals were fundamentally stacked against White this year," said Jim Henson, director of Texas Politics Project at the University of Texas. "It's not clear what the White campaign could have done to move enough of the Republican base away from Perry in this environment."
White was a relative latecomer to the Texas governor's race. In 2009, he began running for the U.S. Senate in anticipation that Sen. Kay Bailey Hutchison would step aside to run against Perry. But she decided not to step down after all on her way to losing to Perry in the gubernatorial primary -- and then White switched to the governor's race. He instantly became the frontrunner in the primary, giving Democrats hope that their years in the political wilderness might finally end.
A former businessman and lawyer, White had already shown himself to be a capable fundraiser. He had pulled in a bundle of money for Bill Clinton in 1992 and later became deputy energy secretary in his administration. White's ability to tap into traditional Democratic money sources like trial lawyers, while also reaching out to Republican-leaning business pals, helped him build up a formidable warchest, fattened with more than $1 million from his own personal fortune.
The child of San Antonio school teachers ended up raising more than $25 million for his race.
White portrayed himself as the perfectly bland alternative to a smooth-talking opponent sometimes known as "Gov. Goodhair." He liked to describe the race as the "workhorse vs. the showhorse." And stylistically, White's droning voice and plain appearance offered a stark contrast to the handsome, gun-toting, backslapping Perry, who shot a coyote while out on his morning jog earlier this year.
But his bland and boring demeanor fell flat, and cut against him, in a political environment that rewards good looks and polished soundbites.
But even in a year when entrenched incumbency seemed to fall out of favor with voters, White failed to cut into the support for the longest serving governor in Texas history. White repeatedly traveled to staunch Republican areas in East and West Texas, figuring that the Democratic base vote in the cities would turn out big for him.
In the end, White was crushed in rural Texas, where Obama is all but radioactive, and early results suggested Perry was beating White by a handy margin in every region of the state.
In his ads and on the campaign trail, White attacked Perry as corrupt, criticized his oversight of the badly strained state budget, highlighted Texas' high dropout rate and portrayed himself as a bipartisan consensus-builder.
But veteran campaign watchers say White erred by trying to throw out too many different attack lines against the governor. Was cronyism the problem? Too little money for education? The looming budget shortfall?
"I think the greatest disappointment of the White campaign was they never settled on a cohesive message," said Chuck McDonald, a lobbyist and former spokesman for Ann Richards. "You tell me what White's message because nobody knows it. You say Rick Perry, the voters says jobs. You say Bill white and the voter says mayor of Houston, which is where he started."